CGWA issues guidelines to prevent fatal mishaps of kids falling into open borewells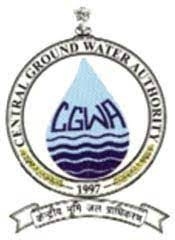 Staff Reporter :
Any violation likely to result in cancellation of NOC, sealing of tube or bore well
To prevent fatal accidents of kids falling into open or abandoned borewells and tubewells, the Central Ground Water Authority (CGWA) has issued the guidelines that Supreme Court of India has reiterated for strict compliance of all concerned, recently. The guidelines will be applicable all over the country. As per the guidelines, the owner of the land or premises, before taking any steps for constructing a borewell or a tubewell, must inform in writing at least 15 days in advance to the authorities concerned in the area, that is District Collector/District Magistrate, Sarpanch of the Gram Panchayat, any other Statutory Authority, officers of the Department of Ground Water, Public Health, Municipal Corporation, as the case may be, about the construction of a borewell or a tubewell.
Also, now, registration of all the drilling agencies, namely, Government, semi-government, private etc., shall be mandatory with the statutory body concerned. CGWA guidelines also provide that State/Union Territory Governments shall be responsible for registering drilling rigs operating within their jurisdiction and for maintaining the database of wells drilled by them. Erection of signboard at the time of construction near the well with the complete address of the drilling agency at the time of construction, rehabilitation of well and also the complete address of the user agency, owner of the well will be mandatory. Erection of barbed wire fencing or any other suitable barrier around the well during construction; Construction of cement or concrete platform measuring 0.50x0.50x0.60 meter (0.30 meter above ground level and 0.30 meter below ground level) around the well casing; Capping of well assembly by welding steel plate or by providing a strong cap to be fixed to the casing pipe with bolts and nuts; In case of pump repair, the tube well is not to be left uncovered; Filling of mud pits and channels after completion of works; Filling up abandoned bore wells by clay, sand, boulders, pebbles, drill cuttings etc., from bottom to ground level; and On completion of the drilling operations at a particular location, the ground conditions are to be restored as before the start of drilling must be followed.
District Collector is empowered to verify that the above guidelines are being followed and proper monitoring check about the status of bore holes or tube wells are being taken care through the concerned state or Central Government agencies. Any violation or non-compliance of the above directions of Supreme Court by the project proponent observed during the site inspections is likely to result in cancellation of NOC, sealing of tube or bore well and imposition of penalties, the guidelines stated.