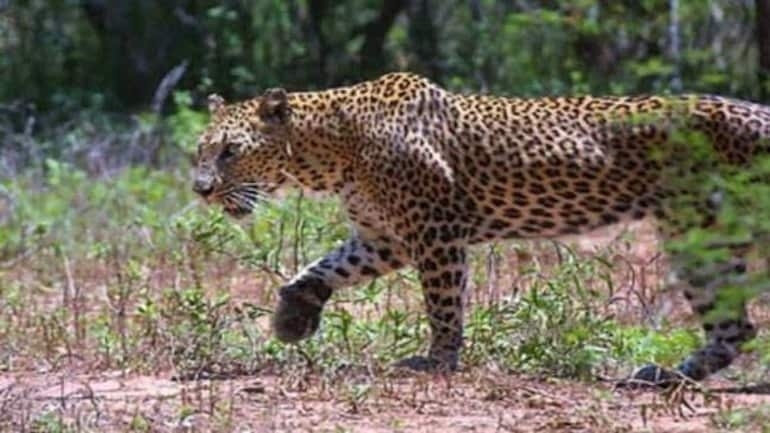 Staff Reporter :
The 5-year-old kid suffered multiple fractures
Who is fiercer in the world -- A leopard or a Mother? Though the protective maternal instinct in animals and humans is the same, this time a mother fought a leopard with a stick and saved her daughter. Archana Sandeep Meshram is the super woman who saved her five-year-old daughter from the wild animal. It is an incident of Junona village which is about seven kilometres from Chandrapur district. Archana, along with her daughter Prajakta, was going to attend nature's call in jungle near their house at around 5.30 am on July 1. Suddenly, a leopard attacked her Prajakta. When Archana saw her daughter's head in the leopard's jaw, she quickly picked up a stick and started hitting the beast. Angered by Archana's action, the leopard tried to attack her, but she hit the animal again.
The leopard again attacked Prajakta, but Archana, without losing courage, constantly attacked the big cat. Taken aback by her aggressive action, the leopard fled the spot and disappeared in deep jungle. Archana rescued Prajakta from the jaws of death. However, Prajakta suffered multiple fractures in facial bones. On being informed, the forestmen of Forest Development Corporation of Maharashtra (FDCM) reached the village and shifted Prajakta to Chandrapur Civil Hospital. Divisional Manager of FDCM, Vijay Morey, stated that after the incident, the department had released Rs 5,000-10,000 as initial compensation for medical treatment.
After 15 days of treatment at the district hospital in Chandrapur, the doctors referred Prajakta to the Government Dental College and Hospital, Nagpur for further treatment. Doctors at the Dental Hospital examined Prajakta and took an X-ray which revealed multiple fractures in the facial bones. Though the kid is out of danger, doctors have decided to perform a surgery on Sunday.