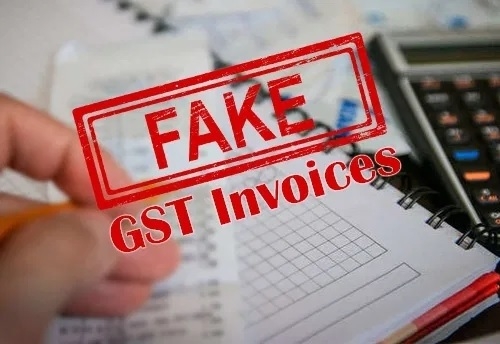 Business Bureau :
THE Anti-Evasion Branch of CGST and Central Excise, Nagpur-II Commissionerate on July 19, 2021 arrested Akshay Naik, Proprietor of Aadesh Industries, Nagpur (GSTIN 27BSEPN1243H1ZV) on charges of fraudulently issuing invoices amounting to Rs 14,21,05,795.4 involving Goods and Services Tax (GST) of Rs 2.16 crore. During the investigation of Aadesh Industries, Nagpur, the Anti Evasion Branch of CGST and Central Excise, Nagpur-II Commissionerate have found that the proprietor of the firm Akshay Sudhir Naik has credited Input Tax Credit (ITC) of GST amounting to Rs 2.16 crore to various taxpayers by filing GSTR-1 return for the period April 2019 to August 2020 without actual supply of goods i.e. iron and steel products as mentioned in the said returns, so as to enable the recipients to utilise ITC based on such fake invoices.
In his confessional statement dated July 19, 2021 recorded under Section 70 of the CGST Act, 2017. Akshay Sudhir Naik has accepted that he obtained GST registration in the month of October, 2018 for doing trading activity in respect of iron and steel products without having any facility to store such trading goods at his declared principal place of business premises nor he has ever carried out any physical sale/purchase activity from the said premises i.e. Plot No 6, Maji Sainik Society, Godhni Road, Nagpur. Apart from this, he does not any other place of business premises for storing of goods or to carry out sale/purchase. Further investigation is being carried out at recipient end to unearth the racket of availment of ITC fraudulently on the basis of fake invoices.
Akshay Sudhir Naik, Proprietor of Aadesh Industries was accordingly arrested under authorisation issued by the Commissioner, CGST, Nagpur-II under Section 69(1) of CGST Act, 2017 read with Section 132(1)(ii) of CGST Act 2017. Later, Akshay Naik was produced before the Deputy Commissioner (Preventive) CGST and C.Ex., Nagpur who granted him bail after obtaining necessary surety and security.