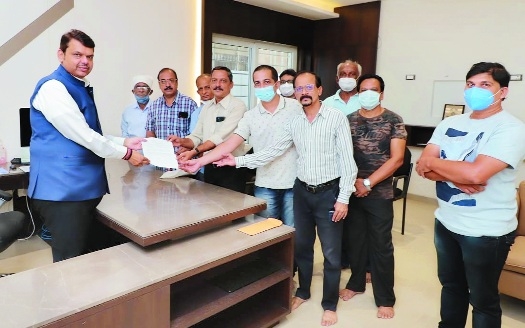 Principal Correspondent :
In another attempt to make the State Government as well as local authorities change their minds, city coaches submitted a request letter to former Maharashtra Chief Minister Devendra Fadnavis. Through the letter, city's renowned coaches Vishal Naik and Jayendra Dhole requested Fadnavis to support their demand as they are facing acute financial crisis due to the shutdown of indoor halls and badminton practise. Coaches Naik and Dhole as well as badminton players submitted a request letter to start badminton courts in the city.
"Around 50 coaches are suffering financial losses as their income has completly stopped due to shutdown of indoor halls. Also, there are tournaments lined up and players are unable to do the practice," they stated in the letter. The coaches assured of following all the guidelines formed by the government at the academies. The coaches are relentlessly requesting the authorities to start indoor halls and allow them to start badminton coaching. Despite very few COVID cases in the city, all the indoor halls and swimming pools are shut.