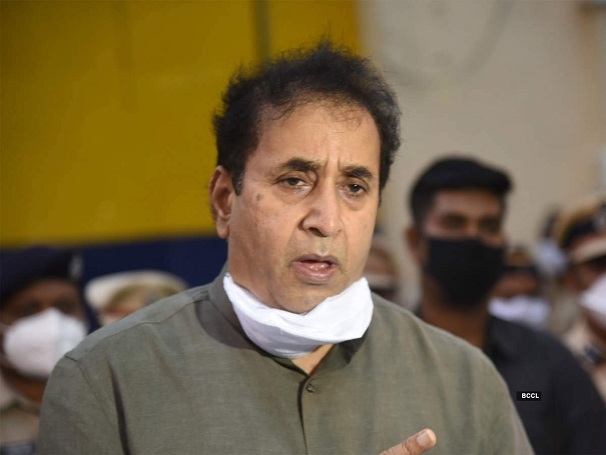 Staff Reporter :
A day after the Enforcement Directorate (ED) conducted searches at his residence in Katol, former Maharashtra Home Minister Anil Deshmukh released a video message and said that he would appear before ED to record his statement, after Supreme Court's decision on his plea seeking protection from any coercive action. This is in connection with a probe into a money laundering case that was registered against him earlier this year. In the video message, Deshmukh also shared that his family's property, worth approximately Rs 4 crore, had been seized by the ED, but rubbished claims of the seized property being worth Rs 300 crore.
"My son Salil Deshmukh had purchased a land priced around Rs 2.66 crore in 2006, which has also been seized. However, some media news is showing that ED has seized property of over Rs 300 crore of Salil Deshmukh," he claimed. He further informed that he had received summons by ED after which he had filed a petition in SC. "I will be going to ED to give my statement after the decision of my petition in SC," said Deshmukh. It may be mentioned that the ED on Sunday conducted searches at two residences of Deshmukh in Katol and Narkhed tehsils as part of a probe into a money laundering case. The ED team faced massive protests from Nationalist Congress Party (NCP) workers at both places. Former Mumbai Police Commissioner Parambir Singh had alleged corruption charges against Deshmukh in a letter written to Chief Minister Uddhav Thackeray.
Singh, in his letter, had alleged that Deshmukh had asked suspended API of Mumbai Police Sachin Waze to collect Rs 100 crore per month. On May 24, the CBI had conducted searches at Deshmukh's residence in Nagpur. Later, the ED team conducted searches on May 25 Sagar Bhatewara's house in Shivaji Nagar, Sameer Isaac's house in Sadar and Jafri brothers' house in Jafar Nagar, in Nagpur city, they said. On June 16, the ED officials conducted searches at coal trader Dharampal Agarwal, CAs Bhavik Panjwani and Sudhir Baheti in Nagpur. These May 25 and June 16 searches by ED teams were connected to Deshmukh. On June 26, ED had conducted searches at Deshmukh's Civil Lines residence in Nagpur. Deshmukh has already denied any wrongdoing.