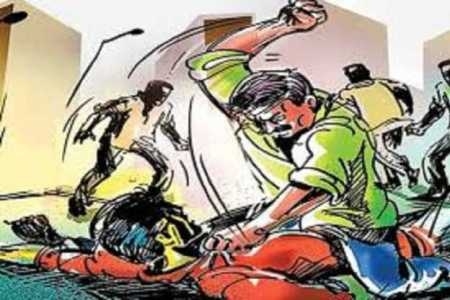 Staff Reporter :
A comment over inter-caste marriage of a girl triggered a violent group clash at Gondegaon in which a man was killed and his two friends were seriously injured, Narkhed police said. According to police, Roshan Sheshrao Banait (32), a resident of Belona village in Narkhed tehsil, was killed in the attack while his friends Madhav Ganpatrao Alone and Hamesh Yugalsingh Banafar (28) sustained grievous injuries.
The police have arrested four accused persons within 12 hours. The accused have been identified as Vilas Jangalui Kawadati (45), Shubham Vilas Kawadati (24), Nitesh Balkrishna Kawadati (28) and Rohti Ratnakar Kawadati (21), all residents of Gondegaon, tehsil - Narkhed. Roshan, Madhav and Hamesh had gone to a liquor den to consume liquor late Sunday night where the accused were also consuming liquor. Roshan passed a comment on Vilas that Vilas' daughter had married a youth of their village. This irked Vilas as the daughter had married with a person of another caste against wishes of the family. In a fit of rage, Vilas and his accomplices beaten up Roshan and his two friends with rods and boulders and fled the spot. Hamesh called villagers on phone for help.
The villagers rushed profusely bleeding youths to hospital where Roshan succumbed to the injuries. Police Inspector Jaipal Girase of Narkhed police station said that Roshan sustained grievous injuries on the chest during the attack. The police have arrested the accused within 12 hours. An offence under Sections 302, 307 and 34 of Indian Penal Code was registered by Narkhed police. The police produced the accused in the court and obtained their police custody till July 24.