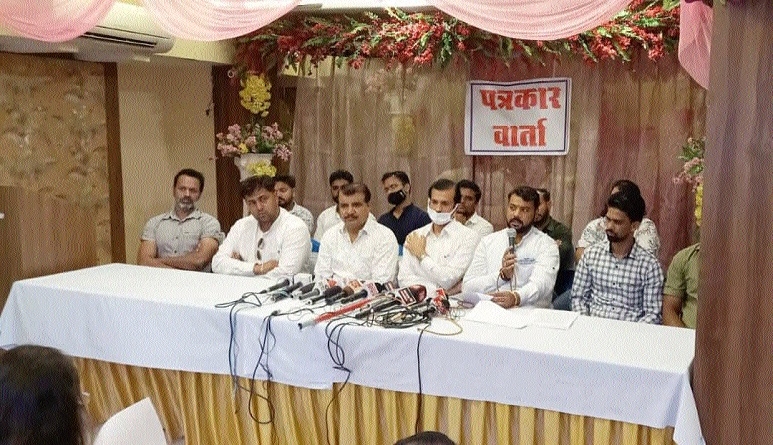 City Congress leaders addressing the press conference.
Staff Reporter :
"Historic rise in petroleum price has exposed the alleged public friendly policies of the Bharatiya Janata Party-led Central and State Governments. Increasing cost of petroleum products has led to increase in cost of other essential commodities and is proving dear for the budget of general public. The Central and State Governments need to include petroleum products under GST tax slab or reduce the VAT tax for providing relief to the citizens. In order to press this demand before the Central and State Governments, Youth Congress will start a post-card campaign to raise the demand of common public and arousing the BJP leaders from July 27," informed by Dinesh Yadav, District President, Congress Committee, while addressing a press conference, on Wednesday.
Addressing the media, Congress State Secretary, Gaurav Bhanot said the current average price of petrol and diesel in proportion to the price of crude oil should be Rs. 35 per litre. The Central Government and State Government charge taxes on it. As a result, the price of petrol and diesel has increased to around Rs. 110 per litre. He said that the Central Government should include petrol and diesel under GST. This would benefit the small and large-scale businessman. Adding further, he said that the Central Government is misleading the public in the name of free vaccine as its cost is being indirectly charged in form of petroleum price hike. Youth Congress, City President Jitin Raj informed that the YC will collect written suggestions from residents of the town through post-cards to curtail petroleum price. They have set a target to send more than 5 lakh letters to the Central Government.