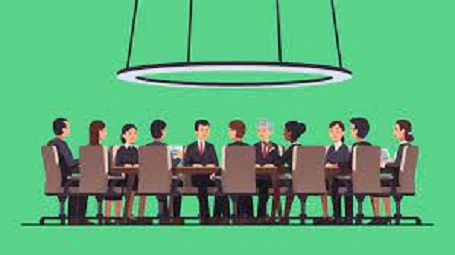 Staff Reporter :
Big relief to GPs as Mahavitaran directed to reconnect power supply of streetlights and drinking water supplies
A high powered committee (HPC) is constituted to reconcile overdue electricity bills of streetlights and drinking water supply of Gram Panchayats (GPs) even as State Government directed MSEDCL to stop the disconnection drive. A decision was taken in this regard by a committee under chairmanship of Ajit Pawar, Deputy Chief Minister. Energy Department was also issued instruction to direct MSEDCL to reconnect the power lines at GPs where they were earlier snapped due to default in payment of power bills. The HPC comprising officials of various State Government Departments is directed to submit its recommendations by August 15.
Till then GPs that are under financial stress due to low income and high cost of maintaining power- guzzling public utilities are going to be in piquant situation. The default in power bills has risen abnormally and last time when the situation arose, State Government had adjusted the grants due to GP from 14th Finance Commission to settle the outstanding bills. A thorough review of the issue was taken during the meeting held in Mantralay, Mumbai. Dr Nitin Raut, Energy Minister; Hasan Mushrif, Rural Development Minister; Balasaheb Patil, Co-operation Minister; Debashish Chakravarty, Additional Chief Secretary (ACS), Planning Department; Dr Sanjay Chahande, ACS, Water Supply Department; Rajesh Kumar, ACS, Rural Development Department; Rajgopal Deora, Principal Secretary, Finance Department; Mahesh Pathak, Principal Secretary, Urban Development Department; Dinesh Waghmare, Principal Secretary, Energy Department, were present during the discussion when the decision to provide relief to GPs in State was taken.
During the meeting, it was mentioned that 50 per cent amount of basic bills that was outstanding minus the penalty was credited to MSEDCL's account in four installments by Rural Development Department. After that MSEDCL again asked for clearance of outstanding dues following which some dispute arose over calculation of exact dues. The HPC tasked with reconciliation of dues cleared by Rural Development Department and new bills presented by MSEDCL would have officials for Water Supply Department, Rural Development Department, UDD, Energy Department and Mahavitaran. ACS, Water Supply Department, will chair the committee. The decision of stopping disconnection and reconnection of previously disconnected power supplies provides temporary relief to Gram Panchayats during the monsoon. However a long lasting solution is needed as Mahavitaran too need to come out of red while GPs do not have that much earnings to pay hefty power bills.