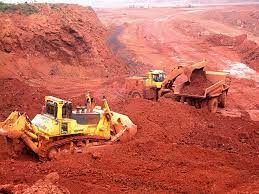 Jawaharlal Nehru Aluminum Research Development and Design Centre (JNARDDC), Nagpur has been nominated by Ministry of Mines (MoM), Government of India to carry out the functions earmarked for Metal Recycling Authority (MRA), recently. It has been nominated as stipulated in the National Non-Ferrous Metal Scrap Recycling Framework 2020, excluding statutory functions, till a regular Metal Scrap Recycling Authority is notified by the Government.
As entrusted, JNARDDC will work under the supervision of Ministry of Mines and closely co-ordinate with Ministry of Environment Forest and Climate Change (MOEF&CC), Central Pollution Control Board (CPCB), State Pollution Control Boards (SPCB), Department of Consumer Affairs, Bureau of Indian Standards, and other stakeholders, for performing various activities including detailed framework for the Non-Ferrous Metal recycling, developing the technical guidelines, safety and environmental norms and Standard Operating Procedures (SOPs) for handling and processing of scraps, and quality certification etc. Additionally, JNARDDC would also devise a platform to bring all the stakeholders, including recyclers, OEMs, scrap traders, generators etc. for reporting or registration in an organised manner under one umbrella. A virtual meeting was organised between Ministry of Mines and JNARDDC, recently. The meet reviewed the work plan for framework and the way forward under the chairmanship of Satendra Singh, Joint Secretary (Mines).
During the meeting, Dr Anupam Agnihotri, Director, JNARDDC presented the outlay of activities related to the framework, which was well appreciated by the Joint Secretary and advised that the progress of work would be apprised to Secretary (Mines) after some milestones are achieved.
Amit Saran, Director (Mines), also was present at the meeting. He suggested JNARDDC to innovate branding mechanism for the recycled product.
"As a next course of action, a series of stakeholders' meet would be organised by JNARDDC to gather inputs regarding various stipulated requirements of the framework," Dr Agnihotri told The Hitavada.