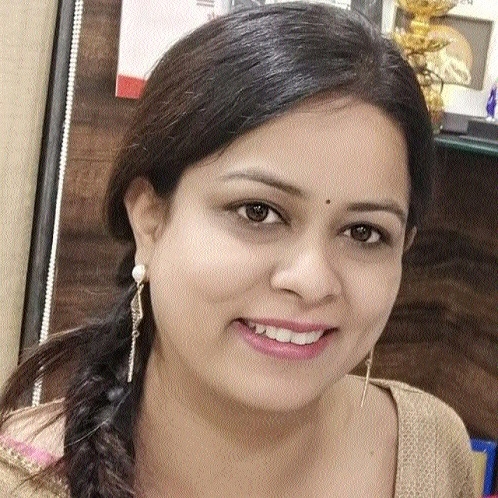 Staff Reporter :
Dr Jigyasa Dengra, Fertility Specialist, Mahi IVF informed that World IVF Day is celebrated every year on July 25, 1978. On July 25, 1978, Louise Joy Brown, world's first baby to be conceived via in vitro fertilisation (IVF) is born at Oldham and District General Hospital in Manchester, England, to parents Lesley and Peter Brown. The healthy baby was delivered shortly before midnight by caesarean and weighed in at five pounds, 12 ounces. According to Dr Jigyasa Dengra, before giving birth to Louise, Lesley Brown had suffered years of infertility due to blocked fallopian tubes. In November 1977, she underwent then-experimental IVF procedure.
A mature egg was removed from one of her ovaries and combined in a laboratory dish with her husband's sperm to form an embryo. The embryo then was implanted into her uterus a few days later. Dr Jigyasa also said that since then it has been evolved from being a taboo to be a treatment options of many patients suffering from infertility due to various reasons like ovarian failure, poor ovarian reserve, uterine factors, severe male factor infertility, genetic abnormalities From being poorly available to be freely available at affordable prices and success rate has also increased from 6-8 per cent to 50 to 60 per cent. It is also available in Mahi IVF at affordable price with good success rate. Contractor fined for laxity in sewer line work Jabalpur Municipal Corporation has imposed a fine of Rs 1 lakh on contractor Anand and Associates for being negligent in sewer line works.
JMC has directed the firm to ensure adequate barricading at construction sites and execute work only after adopting safety measures. If any accident happens during sewer line work, M/s Anand and Associates will be held responsible. It has also directed all contractors of JMC and Smart City Limited to be careful at construction sites. JMC has issued work order to M/s Anand and Associates for laying sewer lines in the city. To inquire about progress of the work, Municipal Commissioner Sandeep G R along with senior officials inspected sites and he observed that adequate barricading and safety norms have not been taken into consideration at construction sites by the firm.
This exposed negligence of the contractor. The Municipal Commissioner has directed to impose a fine of Rs 1 lakh on M/s Anand and Associate and it has also been instructed that in future, adequate barricading as well as security arrangements should be made mandatory at all construction sites. The contractor has also been directed that if any negligence is revealed during the work and due to that negligence, if accident happens, then in such a situation the entire responsibility will be of M/s Anand & Associate. Sandeep G R has also directed Executive Engineer Kamlesh Shrivastava to instruct all contractors to ensure all safety norm at the construction sites as per the work order and contract conditions.