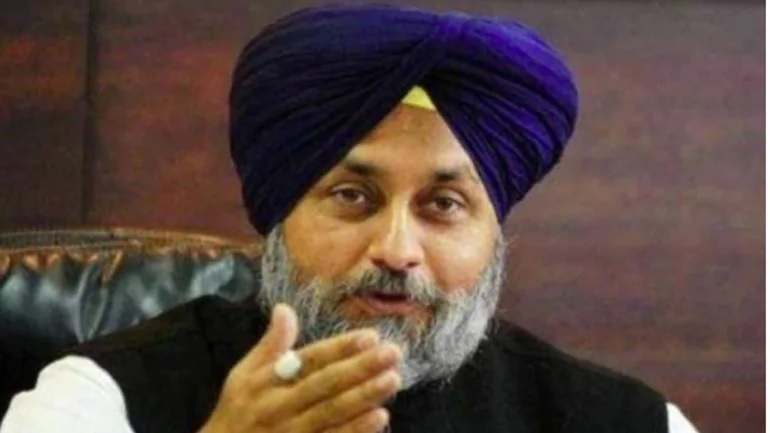 IS Mr. Sukhbir Singh Badal, President of Shiromani Akali Dal (SAD) suggesting a third front for the next Lok Sabha elections in 2024 -- asking the country's regional political parties to come together ? If that is the case, then he is almost sure to harm the Opposition cause -- of forming a national front parallel to the Bharatiya Janata Party (BJP) and its partners in the National Democratic Alliance (NDA).
Already, factions are appearing in the Opposition camp, some led by the feisty Ms. Mamata Banerjee leading the Trinamool Congress (TMC) and some by the terribly tentative Congress leader Mr. Rahul Gandhi. And to top it all, Mr. Sukhbir Singh Badal has come up with an appeal to all regional parties to come together to form yet another front -- the third one in the frey after the NDA and the Opposition combine already in early stages of thinking. Of course, there may even be a hidden dimension to Mr. Badal's appeal -- he may have made the move to ensure that some stray regional outfits do not slip into the NDA camp. However, given the manner of thought and action of most non-BJP parties, such a chess-grand-master-like move appears rather too far fetched, to say the least. In politics, however, no possibility should ever be ruled out.
The biggest minus point of most political parties in the country -- of course other than the BJP -- is that their idea of politics is least governed by nationalistic ideals. That is why most of their actions are woven around personal agendas of their leaders. This is illustrated well by leaders such as Ms. Mamata Banerjee, Mr. Sharad Pawar, Mr. Akhilesh Yadav, Ms. Mayawati, Mr. Sukhbir Singh Badal, Mr. M.K. Stalin, Dr. Farooq Abdullah, Mr. Pinarayi Vijayan and a few others. And to top it all is the Congress party led by the Gandhi-Vadra family whose personalised interests guide the organisation's destiny. There is no ideology beyond highly personalised definitions of everything in public domains. There is no organisational ethos beyond the whims and fancies of the top leaders. There is no nationalistic ideals to cherish, and no well-formed thought-process for larger public good.
When such a large spread of outfits in the political arena is influenced by personalised agendas, then it is only an exercise in futility to expect such parties to offer a credible alternative to a well-organised and wonderfully institutionalised entity like the Bharatiya Janata Party. No matter the derision involved in the description of BJP by some political observers as an election-machine, the fact of the matter is that the ruling party's sense of collectivism and discipline are legendary, to say the least. It is only a pipe dream of other outfits to oust the BJP electorally when there is no ideological or organisational contest to whatsoever extent.
Yet, appeals -- like the recent ones from Ms. Mamata Banerjee or Mr. Sukhbir singh Badal -- keep coming up for united efforts to counter the BJP's monolithic juggernaut that moves almost as one man despite its large size. In fact, it is pertinent to note that the BJP's massive edifice does come as an impediment, but as an added impetus to its political thrust. Seen against this reality, the efforts of the non-BJP political community appear akin to child-play -- or even childish in form and content. Most such organisation together give an impression of a fish market where nobody is willing to pay any heed to anybody else. Anybody who shouts louder grabs greater attention -- in near-total contrast to the BJP whose ideals, ideology and idea of running the organisation present the picture of a well-oiled machinery that is kept in ship-shape with conscious effort.
The study of India's political reality is the dispassionate study of this contrast, this paradox, and this differential ethos of the two camps. When these comparative yardsticks are used to measure the depth -- and height -- of political strategy, tactics and operational capabilities of the BJP and the other camp, we arrive at an inference of a one-sided tilt of the balance of popularity. This is the picture of a lopsided political conflict between the wakefulness of one camp the waywardness of the other. A 'third' front, thus, will be of no consequence.