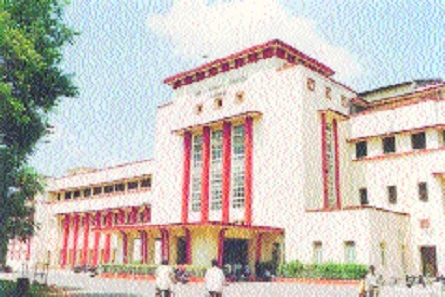 Principal Correspondent :
MARD appeals Secretary, Director, Dean to take some measures
After successfully handling COVID-19 situation, Government Medical College and Hospital (GMCH) has developed some severe problems like non-availability of essential drugs, surgical items in casualty, wards, and in Operation Theatres (OTs). This has led to stoppage of several procedures, surgeries. Unfortunately, the poor patients have to turn up towards some small hospitals or private ones where they are trying to get covered under various health schemes. This is for the first time that such a bad situation is being faced by GMCH.
This has larger impact on thousands of patients and it is like playing with the lives of citizens. The blame naturally comes on Government and the authority concerned. It is Resident Doctors who mostly face the emergency situation. Since after repeated requests their grievances remained unheard, the Maharashtra Association of Resident Doctors (MARD) has written a letter to Secretary of Medical Education, its Director and Dean of GMCH to take urgent steps to resolve the problems.
The letter says, "We, Resident Doctors of GMCH Nagpur are facing a grim situation in GMCH Nagpur, as essential drugs and items are not available in wards, casualty and OTs. It becomes very difficult to provide medical care to patients without essential drugs. It is very embarrassing on our part to prescribe every drug and item to poor patients who look towards Government institutions like us as a low cost affair." MARD in its letter further points out, "Many poor patients leave hospital without treatment because they can't afford it. Basic blood investigations like CBC (Complete Blood Count), LFT (Lung Function Test), KFT (Kidney Function Test), Arterial blood gas are chronically not available in the Institute. These tests seem very basic but are very costly for patients when they have to get it done from private laboratories." Also we demand availability of following drugs / items and investigations on priority basis or else we will have to stage a protest against administration for Patient's welfare.
The several important procedures needed to be done on urgent basis have come to standstill. Because the patients can't afford the procedures they are being suggested to go to other hospitals. Even the state Government's health scheme like Mahatma Phule Jana Aarogya Yojna too is not running. Most poor patients used to get its major support. Sans the scheme, the doctors in GMCH have to ask patients to bring their medicines, surgical items. Unable to bring the drugs or surgical items, patients have to run from pillar to post to treat themselves.
Already GMCH is facing the problem of non-functioning of some major radiological diagnostics. Apart from unavailibility of CBC, KFT, LFT, the GMCH doesnot have IV set, Foley's catheter and urobags, normal saline, injection adrenaline, common injection of TT, Injection paracetamol IV infusion, injection Pantaprazole, injection Pantaprazole, ECG Leads, Betadine Solutions, Suture materials like these about 46 drugs are unavailable. The above drugs are very important, even some of them are life-saving. It remains to be seen what action the authorities would take to end the crisis and to give respite to people as well as patients.