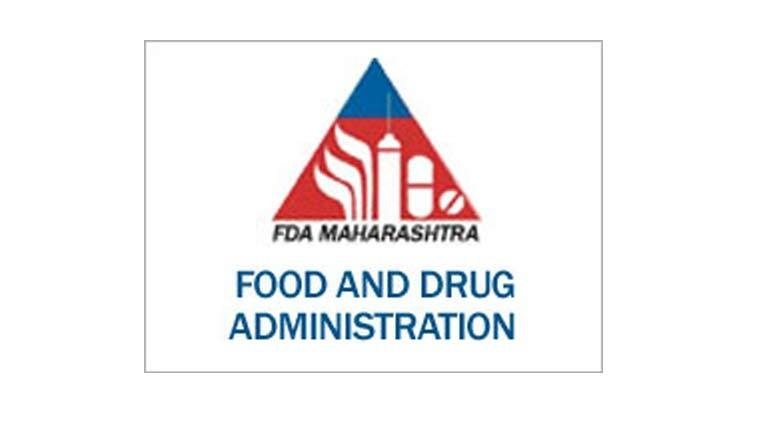 By Rajendra Diwe ;
Maharashtra FDA conducted special drive to unearth illegal sale of MTP kits in Maharashtra from June 26 to July 9
The Maharashtra Food and Drug Administration (FDA) has registered 14 cases and arrested 11 persons for suspected illegal sale of Medical Termination of Pregnancy (MTP) kits. These include three cases from Nagpur division. Considering the possibility of misuse of abortion drug MTP kit, FDA inspected respective carrying and forwarding agents, wholesalers, retailers, who deals in abortion drugs and hospitals which are involved in abortion procedure. According to a source, the inspection/raids programme was undertaken by Maharashtra FDA from June 26, 2021 to July 09, 2021 and total 384 firms were inspected. During inquiry, information was received to Maharashtra FDA officials that some retail chemists were involved selling abortion kit at exorbitant price, procured MTP kit without bills and stored abortion drugs at unlicensed premises.
On the basis of information decoy customers were sent to specific retails chemist shop and after confirmation such chemist were caught red handed while selling abortion kit and exorbitant prices without bill and prescription. In Mumbai, one hospital in western region has refused to submit the information of usage of MTP kit, hence a FIR has been registered against concerned doctor. Total 14 cases have been registered in Mumbai, Thane, Pune, Nagpur, Aurangabad, Nashik, Amravati Division across the state and so far 11 accused have been arrested and drugs worth of Rs 47,378 have been seized. Further investigation is being done by police. Maharashtra FDA says total 42 notices are in the process of issuance to wholesalers and retailer chemists where serious violations were found during inspection and further action would be taken accordingly by administration. FDA has warned to all wholesalers and retailers to purchase MTP kit from licensed dealer only and also warned retailers to sell such drug under prescription of doctors as stated on label of the product. FDA has also appealed to public to consult doctor and not to procure abortion kit illegally as it may leads to serious consequences to health.
Three cases registered in Nagpur division As a part of the special drive conducted by Maharashtra FDA from June 26 to July 9, the Drugs Inspectors (DI) of Food and Drugs Administration (FDA) Nagpur division on July 6 evening, raided two medical shops and two retailers in city were caught selling MTP kits. The FIRs against them were registered in Ajni police station as well as Imambada police station respectively. Shahnaz Taji, DI raided a pharmacy M/s. Hardik Enterprises, at Medical Square. Sachin Bhandekar, Proprietor/RP (Registered Pharmacist) was caught raid handed selling one MTP kit with a brand name RIMOVE KIT labelled as 'for export use' having batch number T-672. He was caught selling the kit at Rs 1500 to the Punter. FIR has been registered at Ajni Police Station. Neeraj Lohkare, DI, IB, simultaneously raided another medical Stores, Surguru Medicals and General Stores, Chandan Nagar. Rajesh Jawanjal, Proprietor/RP was caught raid handed selling one MTP kit with a brand name Terminil- KIT. He was caught selling the kit at Rs 1000 to the Punter. The FIR was registered at 9 pm at Imambada Police Station. Both these raids were conducted under guidance of Mahesh Gadekar, Joint Commissioner FDA and under active participation of Dr P M Ballal, Assistant Commissioner. Also 'illegal sale' of medical termination of pregnancy (MTP) kits was unearthed by FDA in Hinganghat in Wardha District. FDA Nagpur Division, on July 9 filed an FIR against the firm M/s Satnam Traders in Hinganghat in Wardha district. Acting on tip-off Satish Chavan, Drug Inspector from Wardha, kept watch on M/s Satnam Traders in Hinganghat. According to FDA officials, the said firm is a general store cum Ayurvedic medicine outlet. After confirmation of news, Chavan sent a decoy to the store with Rs 1,500/-. After getting a signal, they raided the premises and caught hold of Ravi Tejnal Raheja, Proprietor of the firm, who was handed a strip of MTP medicine 'Clear Kit'. As it was without bill and sold at a price of Rs 1,400/-, an FIR was instantly filed at Hinganghat Police Station. The crime is registered under FIR no. 0581/21 for contravention under Drugs and Cosmetics Act and EC/DPCO provisions.