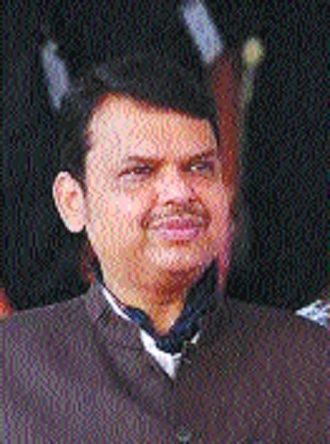 Principal Correspondent :
The incidence of coronavirus infection in Nagpur has now come down significantly. As the condition of several small traders and shopkeepers has already deteriorated due to continuous lockdowns, they now need to be reassured as the situation improves. Former Chief Minister and Leader of Opposition in the Legislative Assembly Devendra Fadnavis has sent a letter to Chief Minister Uddhav Thackeray appealing him for relaxation in restrictions in Nagpur. In the letter, Devendra Fadnavis said, "In areas of the state, where the number of COVID-19 cases is very low and the situation has improved considerably, there is an urgent need to reconsider the stringent restrictions and relax them." "You just have to be more discriminating with the help you render towards other people. The battle against COVID-19 should not be fought alone.
Financial deprivation is leading to an increase in the number of suicides. In Kalyan, a businessman committed suicide, in Nalasoparta a young man committed suicide, in Chandrapur a restaurant driver committed suicide. I would like to draw your attention to the situation of coronavirus in Nagpur for the last 10 days. The total number of tests conducted in Nagpur during the ten-day period from July 17 to 27 was 59,948, while 58 cases of coronavirus infection were detected. This ratio is 0.10 percent. Therefore, there is an urgent need to relax the restrictions in Nagpur," pointed out Fadnavis. Constant restrictions have led to trade deficits, raising serious questions about the economy. It is difficult for small shopkeepers and businessmen to survive.
The hotel business actually starts after 4 pm. But, all have to close at 4 p.m. It has also become difficult for these businessmen to pay their employees due to business difficulties. Therefore, where the corona's condition has been restrained, a decision should be taken to immediately relax the restrictions. In Nagpur, where an average of 5 patients are found every day, it is not appropriate to keep the whole of Nagpur closed, suggested Fadnavis. In this letter, Devendra Fadnavis has demanded that this decision should be taken immediately regarding Nagpur.