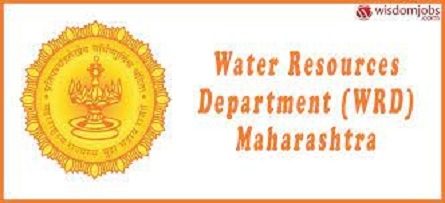 Staff Reporter :
Aiming to plug the repeated breaching of canals due to cracks in lining, Water Resources Department (WRD) has okayed the use of new age technology, Bituminous Geo Membrane (BGM), it's special properties is that it acts as a water proofing mechanism, and is long lasting. Technology Approval Mechanism has approved use of BGM, it is formed with the base of polyester geo textile and same is useful in filling the linings of canals. The canal network preservation has been troubling Irrigation Department and for the same. every year lakhs of rupees are spent but still the present set of measures was not full proof.
The result is precious water is wasted and from time to time the canal needed to be shut down for a considerable long period for enabling the repair works. Also due to cracks the adjoining fields of farmers often are flooded when the breach widens at times. The emergence of polyester geo textile is a technological boon as its water proofing properties provides cent per cent protection. The same is combined with elastomeric Bitumen to form a inpenertrable layer that is applied on canal lining. Technology Approval Mechanism studied its application and went through the technical data and approved its use at the field level. The BGM technique is heat resistant, means the ultra violet rays of sun do not have any adverse impact on the material as they do not crack even a bit unlike concrete mixture laced with waterproofing chemicals used now a day. The same is available in layers having thickness of 5.6 mm and they needed to be applied over the lining of canals. As per technical data, BGM has capacity to withstand temperatures in range of -40 degrees Celsius to 55 degrees Celsius. BGM as per the data is also puncture resistant and is flexible to use and of late its use has increased in various Government projects.
Especially Railways have already rolled out the use of geo textiles for protection of its embankment and post its application the rail section maintenance has gone down considerably. Besides being temperature resistance, BGM is also tear resistant, fuel and oil chemical resistant, puncture resistant, bioturbation resistant that helps increase the life of irrigation canal. Given the hardness of the material even burrowing animals is unable to penetrate its layers ensuring that once they are applied there is no need for its maintenance.
The current linings are prone to repeated attacks on part of rats and once water starts seeping even weeds started growing in the same and thereafter the cracks start widening. The BGM can also be used at water shed project, it can be spread over the dug up portion and same then can hold onto rain water that is useful when rainy season gets over. TAM has gone through the report of Vidarbha Irrigation Development Corporation (VIDC) that used BGM on pilot basis on left canal of Pench Irrigation Project. Post use of BGM the breaches are now thing of past and leakage has stopped 100 per cent. Similarly the deterioration of slope has also been arrested and helped in lowering the moistness thereby increasing life of the soil embankment.