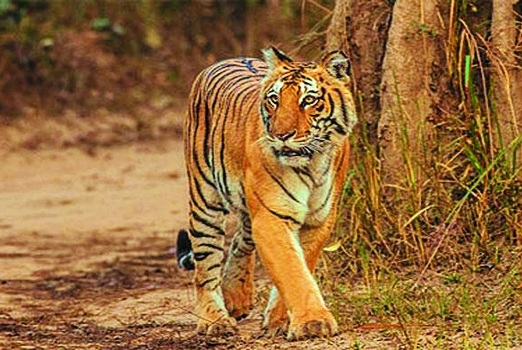 By Kaushik Bhattacharya :
Highest in a year since 2010 n Maharashtra recorded 24 tiger deaths for various reasons till July
It seems the year 2021 has not dawned well for man-animal conflict in Maharashtra. Tigers have killed 33 persons in Maharashtra so far, the highest in a year over the past decade. The number was recorded in the first seven months of the year. The State also witnessed 44 human deaths in wild animal attacks so far. A total of 511 people have been killed by wild animals in Maharashtra between 2010 and 2021, revealed data from the State Forest Department. Infrastructure projects, rise in human and cattle population, and fragmented forests interspersed with roads were a major cause of concern for dispersing tigers. For tiger deaths, more than 50% of deaths took place due to poaching and experts say the State Forest Department needs to pull up its socks.
Till July, Maharashtra recorded 24 tiger deaths for various reasons. Forest patches of Chandrapur district are home to 175 of the 312 tigers in the state, accounting for 56% of estimated tiger numbers, with 82 found in Tadoba-Andhari Tiger Reserve (TATR), 23 in Central Chanda, 31 across Chandrapur forest areas, including Pandharkawada, and 39 in Brahmapuri. The district reported five human deaths due to tiger attack in 2016, which shot up to 11 in 2017, 17 in 2018, 24 in 2019, and last year 26 of the 31 deaths in Maharashtra have been reported from this district. This year also the maximum number of human deaths took place in Chandrapur district only. As per the Forest department, highest number of human deaths in Maharashtra in 2021 took place in tiger attack (33) followed by Leopard (8), Wild Boar (2) and Elephant (1). The one human death in elephant attack took place also in TATR in Chandrapur.
According to a department report, 103 leopards have died in the state between January and July in 2021. Last year the number of death was 173. Similarly, the department found a three-fold increase in loss of human life due to leopard attacks. Keeping the increasing man-animal conflicts in Chandrapur in mind, the State Government, last year formed two state-level committees, one for tiger-human conflict committee and leopard-human conflict committee to find out the reason behind increasing such cases in the district.
The tiger-human conflict committee was headed by N R Praveen, CCF, Chandrapur and the leopard-human conflict committee was headed by Sunil Limaye, PCCF (Wildlife). Both committee reports are now in consideration by the State Government. Due to increasing tiger population in Chandrapur district, the presence of tiger in Chandrapur city also witnessed many times. The committee has framed its report on the basis of interaction with different stakeholders and also to find out the accurate reasons behind such encounters in recent past.