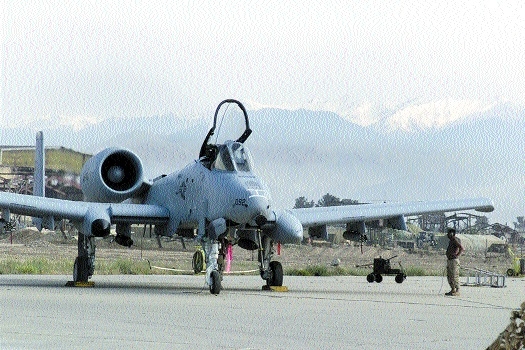 THE US military will remain involved in the Afghanistan war into September, keeping the option of launching airstrikes against the Taliban to defend Afghan forces, US officials said on Thursday, even as the final combat troops prepare to leave the country in coming days.
For weeks, officials have said the withdrawal of the main US military force and its equipment from Afghanistan would be largely completed by this weekend, well ahead of the Sept. 11 deadline set by President Joe Biden. Army Gen. Scott Miller, the top US commander there, would then leave, marking a significant turning point in the US mission. But a range of complicating factors means that will not end America's involvement in the 20-year war.
Officials said when Miller flies out, his combat role, including authority to carry out strikes on the Taliban and to conduct counter-terror operations against Al-Qaeda or other groups, will be taken over by Marine Gen. Frank McKenzie, the top US commander for the Middle East, who is based in Florida. The new US commander inside Afghanistan will be Navy Rear Adm. Peter Vasely, who will head the security mission at the US Embassy. Vasely will have 650 US troops in the country, based largely at the embassy to secure the diplomatic mission, a force that will remain indefinitely.
US hands Bagram Airfield to Afghans after nearly 20 years
AFTER nearly 20 years, the US military left Bagram Airfield, the epicentre of its war to oust the Taliban and hunt down the Al Qaeda perpetrators of the 9/11 terrorist attacks on America, two US officials said Friday. The airfield was handed over to the Afghan National Security and Defence Force in its entirety, they said on condition they not be identified because they were not authorised to release it to the media.