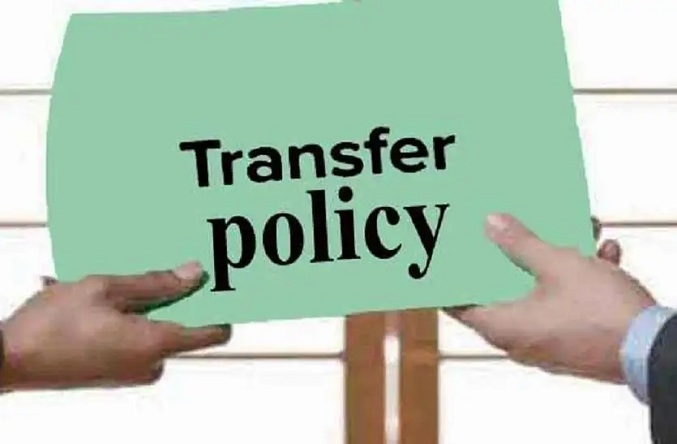 Staff Reporter :
Confusion over the general transfers continues with Maharashtra Government issuing yet another notification on Thursday, modifying the earlier rules. On July 9 only, General Administration Department (GAD) had issued instructions to complete the annual yearly reshuffle in bureaucratic ranks by August 14. Now, in the latest circular, the last date for completion of transfers has been extended till August 30, but only for on request postings on which decision is awaited. Only the transfers in Police Department are pending while that of Indian Administrative Officers (IAS) continues throughout the year, as and when necessitated and felt by Maharashtra Government.
As per the circular, the general transfers will not be on mass scale but there would be a cap of 25 per cent gi
ven the budgetary constraints. Also, in wake of likelihood of the third wave of COVID-19, only limited number of officers and employees, who have completed their tenures, would be reshuffled in the exercise. Since transfer entails officers to TA and DA, the drop in tax revenue has necessitated limiting the annual reshuffle in State officials ranks and that of UPSC officers of Maharashtra cadre. A priority list is prepared by respective department so that preference would be given to those officers and employees who have completed their tenure at the given place. The general transfers exercise should be completed by August 9, as there are fears that third wave of COVID-19 is likely to erupt from third week of August. Post general transfers the posts that remain vacant can be filled-up through choice posting or request transfers till August 30, the circular issued by GAD stated further.
Also GAD has made it clear that the posts that are not vacant should not be touched by administrative officers by issuing transfer order of incumbents and same will not be accepted. Request transfers for special reasons would be taken-up only after through scrutiny of the applications and only when it is felt that the given reason is genuine and serious, the posting order would be issued. Permission of senior officer of the said department from where the officer sand employees are being transfer is made mandatory. The transfers on special ground or reasons would be 10 per cent of the total staff. GAD also advised all State Government departments to log onto on-line portal to update list of officers and employees who are to be transferred and if any department has not developed the logistic then they should take-up the exercise. On issuance of transfer orders, the employees or officers need to join by given dates and in case of default the extra period taken would be counted as absence from duty.