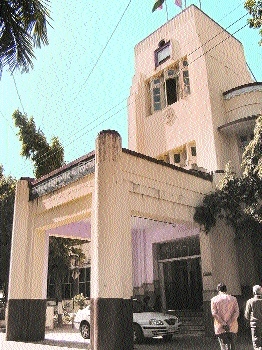 Staff Reporter :
In a small reprieve for citizens, Nagpur Municipal Corporation (NMC) has stayed annual 5 per cent hike in water cess for the current financial year. Disclosing this Prakash Bhoyar, Standing Committee, told newspersons on Friday that as citizens have suffered several reversals due to COVID-19 outbreak it was decided not to raise the rates. A request was made to Municipal Commissioner Radhakrishnan B and he accepted the same and approved staying the yearly hike. At its meeting held on Friday, Standing Committee approved the note put up by Public Health and Engineering Department of NMC to waive off annual hike for the year. The yearly hike would have realised around Rs. 8 to 9 crore of revenue for NMC, said Bhoyar.
Meanwhile, NMC received its monthly grants of Rs. 108 crore from Goods and Service Tax (GST) tax. The receipt of maximum sum ensures a comfortable sailing for the cash strapped civic body as it expenses are on rise against backdrop of implementation of 7th pay commission for its employees. Though at present due to monsoon development works are held-up but they would be taken-up once the rain stops, particularly the filling-up of potholes would be big exercise due to widespread damage to tar roads. Further civic body has also planned overhauling of drainage network in East, North and Southern part of city for which major funds are earmarked in the budget.
The work of new drainage network that is pending since last so many years have now gained momentum with Standing Committee deciding to bifurcate the work by Zone instead of bringing out a single tender. A such at today's meeting work for North Sewerage Zone in Satranjipura Zone was approved at cost of 4.02 crores during second call. Similarly another component of North part that of Aasi Nagar Zone was also granted approval at cost of Rs. 4.59 crores. Another tender for supply of labour for the hot mix plant to carry out repair work of city roads was also approved at cost of Rs. 91.99 lakhs.