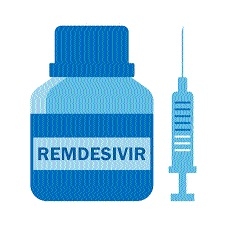 By Rajendra Diwe :
Samples of Remdisivir and Ivermectin failed in Central Government's Analytical test as per Drug Alert for June 2021 published on July 26
The two analytical reports of The Government Analyst, Food and Drugs Administration (FDA) Laboratory, Mumbai on July 30 have confirmed the two samples of a brand CIPREMI (Remdesivir For Injection 100 mg/vial) contains just 0.22 mg of the drug Remdesivir and declared these samples are 'Not of Standard'. In the same way, the Drug Alert, issued by Central Drug Standard Control Organisation (CDSCO) has confirmed one sample of brand Covipri (Remdesivir for Injection 100 mg/vial) has failed in giving identification for Remdesivir in the sample with some suspended foreign particles and failed in sterility. This shows the sample failure of Remdesivir is now a national issue. With these two samples of Remdesivir failing in analytical tests, the Maharashtra state so far had nine samples of different brands Remdesivir failed between July 8 to July 30. The two samples of a brand CIPREMI (Remdesivir for Injection 100 mg/vial) were sent for analysis on June 10, 2021.
The analytical report of the same has been received to Food and Drugs Administration officials on July 30, 2021. This is a brand of Remdesivir manufactured by CIPLA Limited 492/161/13, Rampur ghat road, Paonta Sahib, District Sirmour 173205. The analytical reports have confirmed that both these samples have just 0.22 mg Remdesivir per vial. Means instead of 100 mg of the drug, the samples have only 0.22 mg that is 0.22 percent of the drugs which is as good as negligible. Both samples contain batch no Batch No L 610119; Mfg Lic No/Code No NL-MB/2014-132; Mfg Date25- 03-2021. Exp Date-21-09-2021. The analytical report of CDSCO for a brand COVIPRI, Remdesivir For Injection Mfg by Pristine Life Sciences, A-229 PIPDIC Industrial Estate, Mettupalayam Singtam Sikkim B No PR/A-54, Mfg Date 12/2020/Exp date 11/2022 has confirmed that the said sample has been failed in the identification of Remdesivir with some suspended particles in the injection and sterility issue. It is also surprising to know that the two brands of Ivermectin which is also used for treatment of Covid have failed in Analytical Report of Central Government's Testing Laboratory.
The samples of Ivermectin dispersible tablets found aerobic microbial count and also difficult to disintegrate. Iverpil-12 (Ivermectin Dispersible tablets) B No AF M2001 8 Mfg Date 10-2020, Exp-09-2022 Mfg by M/S/Psychotropics India Lted Plot No 46 and 49, Sector-6A, IIE, Sidcul Ranipur, Haridwar 249403 Uttarakhand had found Total Aerobic Microbial Count . The samples of Ivermectin Tablets USP 6 mg B No IVE/20002; Mfg dat 07/2020/ Exp-06-2022 Mfd By Maan Pharmaceuticals Ltd Plot No 1, GIDC Phase II, Modhera Road, Mehsana 384002 Gujarat, are failed in dissolution test. When contacted two health care activists, in the anonymity they have mentioned, "The country has measurably failed in controlling the quality and standard of medicines.
One should visit the website of the US FDA and understand what type of transparency and quality is maintained. In the USA, when Food and Drugs Administration receives the failure of drug, food or medical devices; the Food and Drugs Administration puts the same on a website in public domain. Within 24 hours after publishing the analytical reports, the goods are being recalled from the market and stringent punishment is given to the offenders. Here, in India, no such content is available on FDA's CDSCO or State FDA website. The time period spent from manufacturing a drug or food to get an analytical report ranges from eight month to even three years. No such date about what happened after getting samples failed is available in the public domain. Even a common person could not question the quality and standard of drugs or food in India."