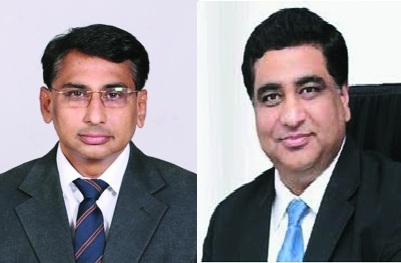 Business Bureau :
TiE Nagpur's recently held a session under Knowledge Sharing Series on 'Cost reduction opportunities across value chain, any business derives profit from its value chain'. It is imperative to distinguish what drives the costs in operations and the ways and means to reduce it for improving bottom-line. Cost analysis in value chain is pivotal in business. "Businessmen must identify parameters that does not add value to the business and get rid of it so that the cost could be brought down," said CA Nitin Alshi while speaking at the webinar. CA Nitin Alshi is practicing Chartered Accountant having experience of 24 years in business advisory.
He further said that businesses need to understand how they can cut the dead weight and improve its cash flows. How risk management, process improvements, cost culture and effective internal audit can help the enterprise eliminate redundant costs, was well deliberated. Alshi also said that there are eight wastes in the value chain which affect the productivity and efficiency of any business. "It also has direct impact on profits and ultimately on long term business value," he said. Alshi discussed function wise hidden costs which can be identified and eliminated. Earlier, CA Nitin Sachdeva, President of TiE Nagpur and Managing Director -delaPlex, in his keynote address said that the time has come for businesses to be agile and identify the areas of cost reduction to be cost competitive.
The business must adhere to conceptual cost reduction techniques rather than random cost cutting, he added. The session was attended by large number of members and others. For more information about TiE Nagpur's upcoming session interested persons may visit www.tie.nagpur.org. TiE has been supporting entrepreneurs by offering education, mentorship, networking and funding opportunities. Its mission is to foster entrepreneurship globally.