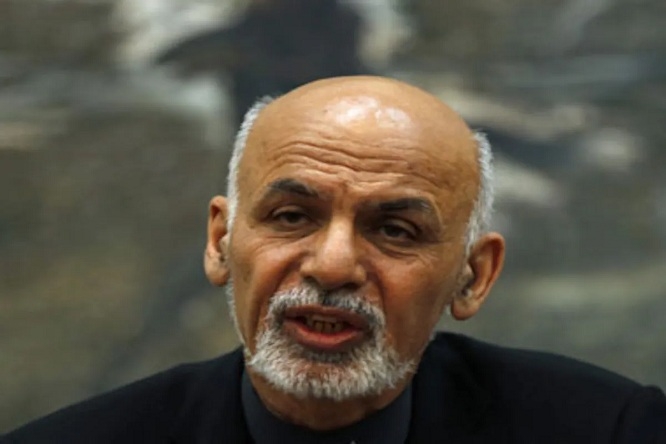 THE appreciation by American defence establishment Pentagon that India played a constructive role in Afghanistan has its own value not just for India but also for the whole world. By its constructive approach to the highly volatile Afghan situation in the past few years, India has put before the world a genuine example of good international conduct that can reduce tensions and create new possibilities of peaceful resolution of conflict. Even though the United States withdrew its troops from Afghanistan after many years of attrition, it has kept its foot in the door so that it can always step back if the situation worsened beyond redemption by the current Ashraf Ghani regime. It is from this point of reality that the appreciation of India's constructive role in Afghanistan by Pentagon has a special value, particularly when the military conflagration between the Government forces and the terrorist Taliban has reached a dangerous level. Quite predictably, the fighting is going to become all the more fierce in Afghanistan in the next some time, fuelled mostly by Pakistan and China.
The US has retained its Air Force in Afghanistan and its fighter planes are strafing the trouble-prone areas and killing Taliban ultras, in conjunction with Government forces. It is in such a tense scenario that Pentagon has recalled the constructive role India has played in Afghanistan. No matter this acknowledgement of the Indian role, the reality on the ground is that India has been needed to withdraw from Afghanistan not just its diplomatic personnel, but also advise civilian Indians engaged in various projects to start returning home without any delay before the international flights are suspended. Similar advisories have been issued by other countries, too, for their respective peoples in Afghanistan. What needs to be noted here that even in such a situation that appears desperate, India is not acting as a hapless player without any clue to handling of the challenge. It must be said to the credit of India's foreign policy leaders that they are all prepared to continue playing a responsible role in Afghanistan even now onwards.
The Pentagon appreciation stems from this realisation of the Indian capabilities and preparedness -- economic, diplomatic, strategic and military. There are several geopolitical issues that India is looking at from all angles. There is every reason to believe that the Indian strategic thinkers may be planning to turn the situation on its head to favour its own geopolitical benefit -- one of which could be the issue of Gilgit-Baltistan's illegal occupation by Pakistan. The United States is well aware of all these dimensions and constraints within which India has been operating smartly for all these years of the Afghan crisis. It must be mentioned again that the Indian withdrawal from Afghanistan is still only partial and strategic in nature.
Though Pakistan is fuelling the Afghan attrition by colluding with Taliban almost openly, it has its limitations -- which the world and India are fully aware of. It could be only a matter of time when Pakistan goes bankrupt in the process of pouring unofficial military aid worth billions of dollars into the Taliban operations. India does not have to wait for that point in time, though. But it is in its larger interest to support the regime led by President Mr. Ashraf Ghani in every possible manner. That is exactly what India is doing. The most critical point India has stressed repeatedly is that the peace process should be led by Afghan Government and not commandeered by the Taliban. New Delhi treats the Taliban as an illegitimate player with no legal or moral sanction whatsoever. That was the reason why India did not even entertain a Taliban suggestion that peace talks could be initiated if President Mr. Ashraf Ghani was made to step down. India would never want the peace process to be conducted by a Taliban stooge replacing Mr. Ashraf Ghani. The Pentagon recognises the correctness and legitimacy of the Indian stand fully. By stating openly its appreciation for India's constructive role, it has kept a route of entry open for India into the otherwise tricky conflict.