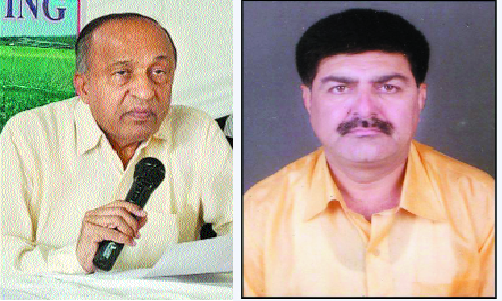 By Paritosh Pramanik
THE Nagpur District Football Association (NDFA) will be holding its election on August 29. In all probability, the present executive committee will continue with the only change being expected for the treasurer's post. The new body will be elected for the period of two years.
For the first time, the election will be held at Bharat Ratna Dr BR Ambedkar Football Stadium in Suyog Nagar, NDFA's new office. The election notice and forms will be issued on August 14 while the last date of accepting the forms is August 21.
The scrutiny of forms will be done on August 23 while the last date of withdrawal of forms is August 25. The final list of contestant will be displayed on August 26 and the election, if needed, will be held on August 29. AB Khan has been appointed as the Election Officer during the executive committee meeting held recently.
As it has been the trend, the new body is expected to be elected unopposed.
Incumbent President Haresh Vora, who is holding the post since 2015 after former Mayor Atal Bahadur Singh stepped down, will 'fight' for the top post for another term. Similarly, Iqbal Kashmiri is likely to contest for the secretary's post.
Vora is also Vice-President of Western India Football Association (WIFA), the soccer governing body of Mahrashtra while Kashmiri is executive committee member.
If sources are to be believed, there might be a change in treasurer's post which is at present occupied by Karamchand Chaurasia. Mohd Khalid of Qidwai Club is likely to contest for the post of treasurer while Chaurasia, in all likelyhood, will be promoted as the advisory committee member. After the death of life member Arif Khan, the post in the Advisory Committee is vacant.
The association is likely to continue with the four vice-presidents in MLA Sameer Meghe, Atmaram Pande, Kamil Ansari and Abdul Latif. There might be a few changes in the present executive committee members' post, if the Vora-led body feels so.
The present members are Hemant Sahani, Abid Khan, Mohd Mobin, Papan Pramanik, Vishal Naidu, Eugene Norbert, Dr Kameel Ansari, Mohd Khalid, Sanjay Kathale, Stanley Gregory and Satyanarayan Jerpot.