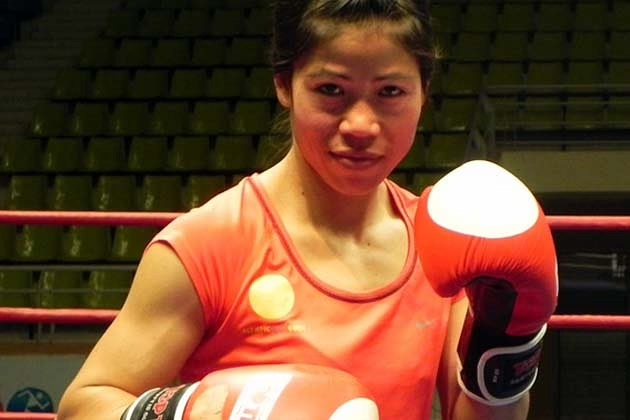 MANGTE Chungnejian Mary Kom summoned the best from her reserves as she made a desperate effort for a comeback in the women's flyweight boxing category in Tokyo. A split decision ended her Olympics in a heartbreak. Manu Bhaker was on course for a place in final of the 10m air pistol event when her gun malfunctioned. Despite her tremendous effort in the remaining time she ended her campaign in tears. Similar tales emerged from many other disciplines where the Indian medal prospects faltered at crucial moments. Tokyo has drilled home an important lesson for many athletes who suffered a meltdown. Their real challenge starts now -- of rebuilding, of regrouping, of reposing faith in themselves. In sports, as in life, it is all about the comebacks that decide a champion's legacy. The Olympics are home to such tales of great valour where athletes have emerged from hopeless situations to reclaim glory in the next edition. The most shining example of a successful redemption is Mirabai Chanu, the Manipuri weightlifter who gave India its first medal on the opening day of Tokyo Olympics.
Her silver is a wonderful illustration of how failures are used as a springboard to reach bigger success. Mirabai was among the biggest disappointments in Rio 2016 Olympics when she failed to lift weight in any of her three attempts. It was an embarrassing exit and a humiliating experience for the girl. How she has changed the script in just four years of time! Their failures in Tokyo have brought some unpleasant reactions for many athletes, including the great Mary Kom. Young Manu Bhaker and team-mate Saurabh Chaudhary, too, have come under heavy criticism from the keyboard rattling armchair critics. Criticism is a part and parcel of life which the athletes have to accept as they introspect the reasons for failure. The criticism part assumes a serious proportion in this nick of the woods for the expectations that are woven around the sportspersons. A major part of the society takes sports and films as a medium to see their own unfulfilled desires become reality. All the athletes who are experiencing the heat back home must keep this fact in mind while penning their own redemption song.
Even the biggest achievers have gone through such phases. The vitriol that master batsman Sachin Tendulkar endured whenever he hit a lean patch during his playing days tops all. He faced it all, without flinching, with a determination that was unparalleled in Indian cricket history. He had his own mantra to deal with it; "Success is a process... during that journey sometimes there are stones thrown at you, and you convert them into milestones." The number of milestones that Tendulkar has left to enrich annals of world cricket is always greater than the stones thrown at him. The road ahead for the fallen stars must have two constant companions -- hard work and self-belief. These two qualities have changed fortunes of many in the sporting world. A second coming is always round the corner for the believer. The likes of Manu and Saurabh and Pooja Rani and Amit Panghal need emotional support. That is how a sensible society nurtures its prodigies. Have faith in them, India.