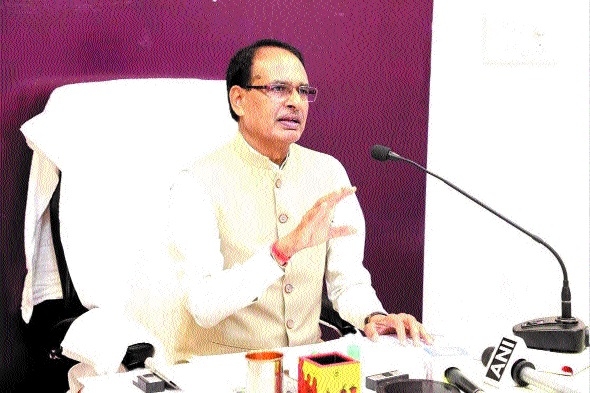 Talented players will be groomed in 18 sports academies
CM urges players to join the talent search campaign
Chief Minister Shivraj Singh Chouhan has said that Indian players have made a record in Tokyo Olympics and have opened doors for future possibilities. Their brilliant performance has inspired us. Therefore, we have decided to search for new talented players and train them in 18 sports academies of Madhya Pradesh. We will churn out not one but many such players, who will bring laurels to the country and the state in the Olympics or in various national and world level competitions. Chief Minister Chouhan has appealed to the youth interested in sports to register themselves in the talent search campaign of the state. CM Chouhan released this message through the media from his residence on Friday.
Budding players will get training: Chief Minister Chouhan has said that our eyes are on 2024 Paris Olympics and 2028 Los Angeles Olympics. We will get medals by churning out more Olympians from Madhya Pradesh, we will win medals for the country. We do not want to leave any stone unturned in this. I appeal to the youth who are interested in sports to register themselves in the talent search campaign of Madhya Pradesh so that new names can come up in our talent search. This will help in nurturing and training budding players to bring glory to the country. Chief Minister Chouhan said that the youth should get registered, participate in talent search program and be a good sportsperson, the Government is with them.
Over 50,000 players get registered online in talent search till now: The Madhya Pradesh Government has launched a State-level comprehensive talent search campaign. India's recent victories in the Tokyo Olympics have instilled renewed
enthusiasm amongst the youth and sportspersons across the country. This is the reason that till now more than 50 thousand players have applied for online registration of talent search. On the basis of physical strength and proficiency in sports, promising sportspersons will be groomed through coaching and training in 18 academies equipped with world-class sports facilities.