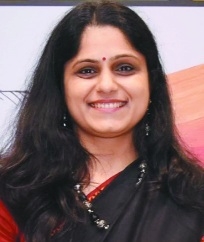 Business Bureau :
"BE an early bird when it comes to saving. Start saving from the very beginning so that retirement life is secured," said Kiran Telang, Certified Financial Planner from Mumbai. She was speaking at the 'Wisdom Hour' organised by Vidarbha Management Association (VMA) on the topic 'Prescription for a healthy retirement'. Time in hand should be best utilised were her wise words. One can plan targets and achieve them in desired time span if systematic financial planning is done. While shedding more light on planning one's retirement, she touched on various aspects like life expectancy, social security, increasing cost of health care, structure of families etc.
All these have to be taken into account while planning a healthy retirement. She also explained that there are two phases of retirement planning - accumulation and decumulation. In the first, one is more focused on earning, career, family goals and investing while in the later phase one is thinking on retirement years, legacy goals, non-financial health matters, etc. So one has to plan and calculate current earnings and expenses and at the same time secure enough for futuristic needs. "Thus saving early gets justified," she said. "Balance your money and priorities in life without touching your savings. Save a lot and invest smartly with the help of a financial planner, asset manager or consultant to do it the right way. One should always maintain emergency funds for unprecedented situations like the COVID-19 pandemic. The earning person along with family members must have health covers.
Summing up the session, Telang said, "some key points in retirement financial planning includes maintaining clear personal income flow, health covers, fixed allocation for retirement and involving spouse in money management. These things play a major role in structuring a healthy retired life." Vidarbha Management Association is based at Nagpur and meets every Sunday at 10.30 am. VMA is dedicated to impart learning related to business management and leadership to its members. VMA is a non profit organisation and is currently in its 17th successful year.