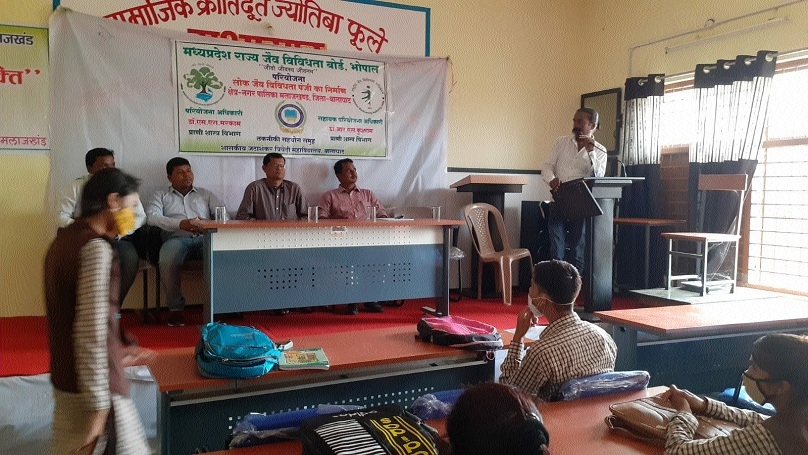 The workshop held at Govt College, Malajkhand.
Our Correspondent :
Malajkhand, Day-long workshop on bio-diversity was organised at the auditorium at Dr Sudhanva Singh Netam Govt College, Malanjkhand. The workshop was presided over by Principal Dr MK Dhurvey and convened by Naveen Naaktode. The chief guest on the occasion was Dr MS Markam, Head of Department, Zoology department of Govt Jatashankar Dwivedi Post Graduate College, Balaghat.
At the onset chief guest was accorded warm welcome. The chief guest in his address threw detail light on the bio-sdiversity found in the area. Principal Dr Dhurvey also addressed the gathering. On the occasion, Prof SL Mandavi, Prof Swati Singh, Rehana Ansari, Manish Dongre, Mahesh Damahe, Vijay Dandre, Nazli Qureshi, Vivek Dongre, Chaitram Neware, Ashok Nageshwar, Ramdas Panaria, Rakesh Gohiya, Sanjay Rankude, Rewatan Yadav and students were present.