By Vijay Phanshikar :
Eventually, the Opposition parties may be able to cobble what can be described loosely as a united front as the country nears the next Lok Sabha elections in the summer of 2024. But for the present, they are playing an interesting game whose name can be 'splunity' (a combination of split and unity). At least for the present, when the Opposition parties talk of unity, some among them are already talking of split in their ranks. This was the picture when Congress leader Mr. Rahul Gandhi invited Opposition party leaders for a meeting over breakfast in the national capital's prestigious Constitution Club. So even when nearly a hundred leaders of various Opposition parties gathered for the meeting, a few stayed away for their individual reasons of their hostility towards the Congress party and its leader.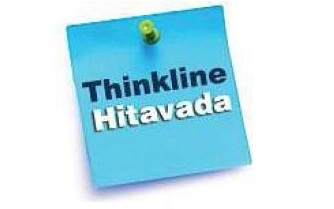 So, even when there was a general talk of bringing all Opposition parties together, a few were not invited at all, and a few others did not care to attend -- the 'Splunity' show! This term -- Splunity -- has been borrowed from a headline an English-language newspaper used way back in the 1970s and early 1980s to describe the Opposition scenario then. So many times did the Opposition parties then tried to come together and so many times did their efforts bombed that the editors felt tempted to create the new term 'Splunity'. Of course, the gathering at the Constitution Club at the behest of Mr. Rahul Gandhi was still tentative, to say the least, and therefore exploratory in nature. In the process, the event showed that Mr. Rahul Gandhi is trying to shed his apathy and lethargy and is trying to grab a lead in the effort to bring most Opposition parties under a common banner. There is, of course, a reason for this sudden waking up of the scion of the Nehru-Gandhi-Vadra family. The recent developments have triggered certain anxieties in the Gandhi-Vadra threesome -- such as the five-day pompous visit of Trinamool Congress supremo Ms. Mamata Banerjee to New Delhi, or the meetings of Nationalist Congress Party supremo Mr. Sharad Pawar with Prime Minister Mr. Narendra Modi, Union Home Minister Mr. Amit Shah, self-style political strategist Mr. Prashant Kishore.
The Constitution Club meeting was a hasty counter Mr. Rahul Gandhi tried so as to be able to push his claim of Opposition leadership in case a joint front is really formed in time for the next Lok Sabha elections. Ms. Mamata Banerjee's visit to the national capital, actually, acted as the main trigger for Mr. Rahul Gandhi. The silent worry that often dogs the Gandhi-Vadra threesome is that some other political leader may grab the leadership of a grand Opposition front, leaving Mr. Rahul Gandhi aside. Though Congress Interim President Mrs. Sonia Gandhi and Mr. Rahul Gandhi were apparently nice and courteous with Ms. Mamata Banerjee who called on them at their 10, Janpath residence, their body language at the time of the TMC leader's exit showed certain nonchalance, certain reluctance to travel much distance with her in the lead. Enough indications, too, slipped from the tight-lipped Congress leaders about a possible attempt by the Mother-Son duo to prick Ms. Mamata Banerjee's leadership balloon. And the first step in that direction was the meeting at the Constitution Club, most political observers believe -- split-before-unity, Splunity! It is more than obvious that none of the Opposition leaders has the wherewithal to be a national leader in a true sense so that he or she can counter the immensely popular person like Mr. Narendra Modi. Mrs. Sonia Gandhi, Mr. Rahul Gandhi, and Mrs. Priyanka Gandhi-Vadra have already showed their inability to lead a national Opposition front, thanks to their party's repeated failure at the hustings (a few wins in this or that State notwithstanding).
No doubt, Ms. Mamata Banerjee has recorded a landslide victory in West Bengal against Mr. Modi recently. That may have triggered her desire to become the Opposition's face in the next elections. But the task is far more difficult than it appears at this stage. Didi may be talking of a Khela Hobe at the national level, but internally, she too realises that things are easier said than done. His own claims about himself notwithstanding, Mr. Sharad Pawar has never proved to be a national leader of substance, in the sense his actual popular appeal and influence are restricted only to a small area in Maharashtra and his NCP has never been able to garner more than 75 legislative seats in a 288-member Maharashtra Assembly.
He may be a smart operator, but that is where he stops. For beyond a certain point, Mr. Pawar has no appeal, no matter his tall talk. Of course, there was a sly suggestion from one of his chamchas that Shiv Sena leader Mr. Uddhav Thackeray is a good Prime Minister material. But nobody took the chamcha seriously. Other regional satraps -- like Ms. Mayawati of the Bahujan Samaj Party or Mr. Akhilesh Yadav of the Samajwadi Party or the much-discredited Lalu Prasad Yadav, or the eternally uncertain operator such as Mr. Nitish Kumar or the happy-in-his-own-hole Odisha Chief Minister Mr. Navin Patnaik or Chief Ministers of a few Southern States also are leaders of limited consequence, and none of them can even think of proving an equal match to Mr. Narendra Modi. The same applies to the Kashmiri politicians such as Dr. Farooq Abdullah or his son Omar or their fair-weather friend Mrs. Mehbooba Mufti. But all these people have a terribly large sense of self-worth, which pushes them to jump around a little. And in that intoxication of a bloated self-worth, these leaders keep playing the 'Splunity' game relentlessly.