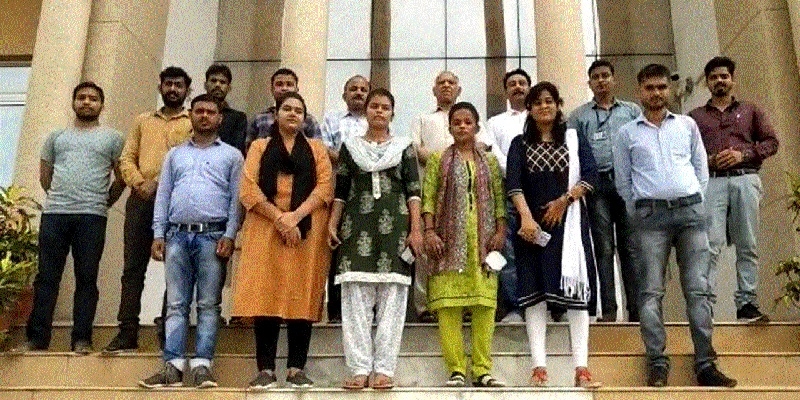 In the campus selection drive held at Mahatma Gandhi Chitrakoot Gramoday Vishwavidalaya, 15 students were selected. Now these students have been handed over appointment letters.
It may be recalled that on April 1, 2021, the students of MGCGV appeared for inline interview by MP State Rural Livelihood Mission of Panchayat and Rural Development department. The successful students could not be issued appointment letter due to delay in their exam for completing their degree course.
Head of Department, Rural Development Dr CP Gujar informed that students who were selected have pursued Rural Development and Social Work course from this University. He informed that Deputy CEO, M.P rural Livelihood Mission , Bhopal Dr Sudhir Jain has sent letter to University appointing these 15 new officers as Young Advisor. The selected student have been asked to sign contract with department till Aug 10, 2021.
Vice Chancellor Prof Naresh Gautam have congratulated students for seeking job soon after completing their course. The students , their parents, teachers are elated with the achievement.
Dean, Rural Management Faulty Prof Amarjeet Singh, Dean, Arts Faculty Nandlal Mishra, HoD, Social Works Dr Ajay Chaure, Dr Pradeep Singh from Management faculty have congratulated the students.