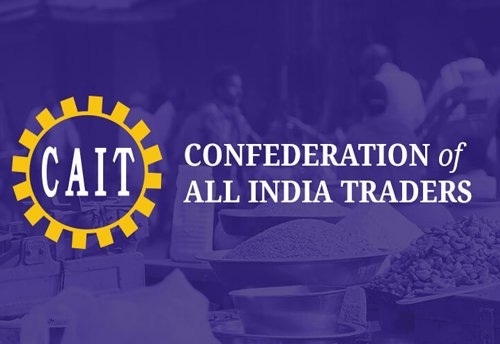 Business Bureau :
The way foreign funded e-commerce companies, in gross violation of the country's rules and laws, have poisoned India's e-commerce business for the last six years and the conspiracy is being hatched to take over the e-commerce business of India has irked the trading community of India. Therefore, the Confederation of All India Traders (CAIT) has decided to launch a national campaign titled "Halla Bol on E-Commerce" from September 15 to October 15 across the country. The trade associations in all States have been mobilized to fight firmly against the business policies of these big and global e-commerce companies . Under this backdrop, there is an emergent need to implement rules and laws by the Central and State Governments and their strict compliance is needed to be assured and the reform process initiated by the Government must take place under any circumstances.
CAIT National President B C Bhartia and Secretary General Praveen Khandelwal in a joint statement said that in order to outline the 'Halla Bol' campaign and to finalize the strategy for a month, long campaign, CAIT has convened a one-day national conference of premier trade leaders of all the states of the country on September 9 at New Delhi. Both the leaders said that the traders across the country will no longer sit silent on the issue of e-commerce. Bhartia and Khandelwal said that some of the big e-commerce companies are taking the e-commerce business of India as their inheritance and thus trying to gain control on not only the e-commerce but also the retail trade of the country. Unfortunately few of the organisations and people have joined chorus with big global e-commerce companies. Some of these people are either retired bureaucrats or are in service extension people, who have maintained their so-called think tanks and through whom these people are in habit of raising fingers whenever any rule or policy is made in e-commerce or reforms are made by the Government.
It is a past record that whenever any process had been initiated by the Government about any rules, law or policy, these big and global e-tailers in a structured way to block such initiatives leaving no stone unturned because if rules, laws or reforms are implemented then it directly affects their present dictatorial model of business through which these companies are trying to become new avtar of East India Company. Under the banner of CAIT, over 40,000 trade organisations of the country openly support the draft of e-commerce rules under the Consumer Act by the Union Minister Piyush Goyal and campaign will raise the voice.