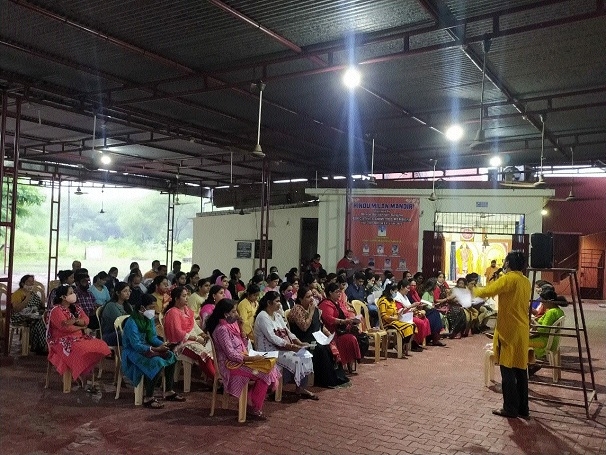 Mass Rehearsal in progress at Risali.
Staff Reporter :
BHILAI,
Geetanjali- "Chhattisgarh ke Jharokho Se", a marathon of Rabindra Sangeet will be presented by singers across various states of the country in May 2022 under the banner of Geet Vitan Kala Kendra Bhilai Durg. 'Vasudhaiv Kutumbakam' - world famous 'Vishwakavi' Rabindranath Tagore visited almost across the globe and penned for every place. He stayed at Chhattisgarh too. In this context, Geet Vitan Kala Kendra is about to portray a unique concept by which cultural bonding of Bengal and Chhattisgarh will become stronger. Following the Corona protocol, mass rehearsal was conducted at Hindu Milan Mandir Risali recently.
Further practice for Tagore's marathon will be organised at Raipur, Bilaspur, Korba etc. Organisers of the programme are Shipra Bhowmik, Mithun Das, Programme Director, Shubhendu Bagchi while coordinators duo are Bhashwoti Bose and Asmita Banerjee as reported by Media Incharge Rachna Shrivastava and Premchand Sahu.