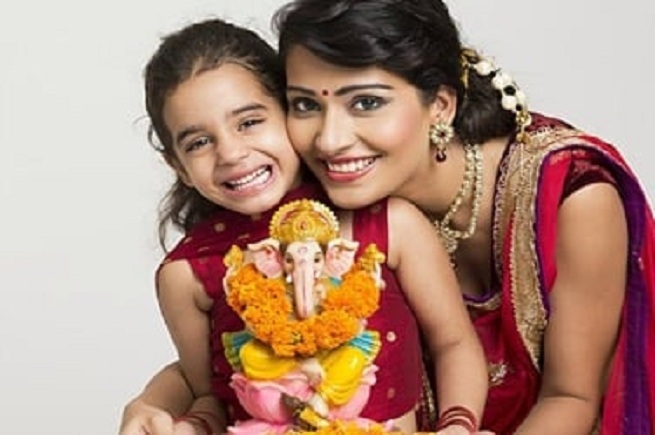 By Rajendra Diwe :
Ganesh Chaturthi, the birthday of God of wisdom, prosperity and good fortune Lord Ganesha will be celebrated on September 10. The ten-day Ganeshotsav will be celebrated with fervour amid the novel coronavirus pandemic. According to Drik Panchang, "Bhadrapad Shukla Chaturthi has been started on September 10 at 12.18 am. The same will end on September 10 at 9.57 pm. This means the entire day is available to worship Lord Ganesha." The Ganeshotsav, the festivity of Ganesh Chaturthi, ends after 10 days on Anant Chaturdashi which is also known as Ganesh Visarjan day. On Anant Chaturdashi, devotees immerse idol of Lord Ganesh in water body after a gala street procession. According to Rajandelar Panchang, "Ganesh Puja is preferred during Madhyahna as it is believed that Lord Ganesh was born during Madhyahna Kala. Madhyahna Kala is equivalent to midday according to Hindu division of the day."
During midday, the devotees perform detailed ritualistic Ganesha Puja which is known as Shodashopachara Ganapati Puja. It is believed that one should not sight the moon on Ganesh Chaturthi. Sighting moon on Ganesh Chaturthi creates Mithya Dosham or Mithya Kalank which means false accusation of stealing something. Dr Anil Vaidya, an astrologer of International repute has informed, "The country will witness the union of six main planets on Ganesh Chaturthi. This is a very rare yoga and is beneficial to all traders, businessmen and industrialists." "On the day of Ganesh Chaturthi six out of nine planets will be placed in their highest positions or in their own rashis. Budh will be in Kanya Rashi which is its own Rashi, Shukra is in Tula Rashi; Rahu is in Vrishabh Rashi, Ketu in Vrishchik Rashi, Shani is in Makar Rashi while Surya will transit from Simha rashi.
This position will bring boom in share market and traders will get benefit," Dr Vaidya stated. A rare Ravi Yoga will be witnessed after number of years on Ganesh Chaturthi with Chitra and Swati Nakshatra. Chitra Nakshatra will remain till noon and Swati Nakshatra will start later. Ravi Yoga has been started on September 9 at 2.30 pm and it will remain on September 10 till 12.57 pm. As it is very rare Yoga, people should start any new work, business. Ganesh Pujan is very powerful during the period. Though Ganesh Pujan could be performed throughout the day, the best muhurta will start from 11.03 am to 1.33 pm. Means 2.30 hours. This is the best muhurta Abhijeet Muhurta and devotees should take the mileage of this period and perform Ganesh Pujan, Dr Vaidya added.