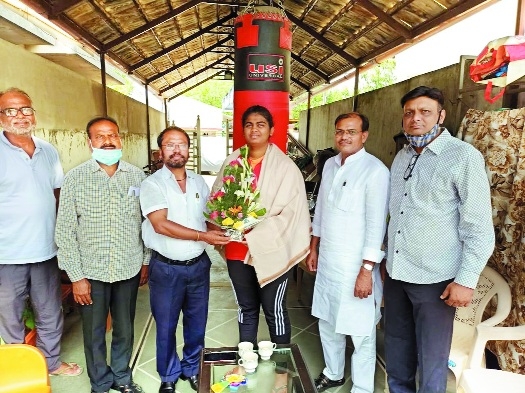 Boxer Alfiya Patha (3R) being felicitatied by Sanjay Kathale.
Principal Correspondent :
NAGPUR City Football Club felicitated Indian boxer Alfiya Pathan for her medal winning performance for the county, recently. Sanjay Kathale, President of Nagpur City Football Club, Sandeep Jadhav, former Deputy Mayor of Nagpur, Javed Khan, Mohd Mubin and other members were also present during the felicitation function which was held on National Sports Day. Alfiya was in city for a break from her training at Rohtak. Alfiya has won several medals in boxing for the country.