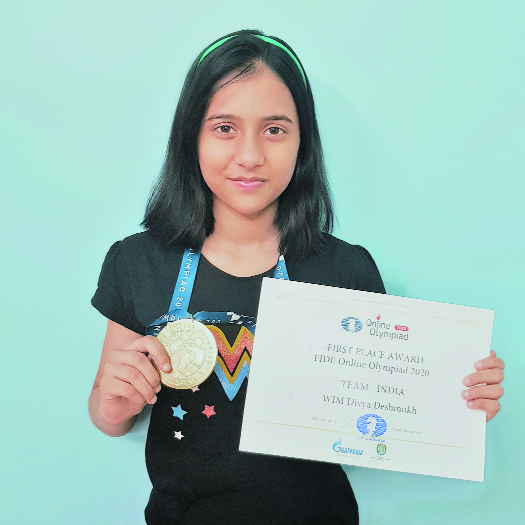 By Paritosh Pramanik
AFTER more than two years, city's Woman International Master (WIM) and double GM norm holder Divya Deshmukh will be playing On The Board (OTB) Chess Competition.
The 15-year-old chess player will be participating in the Grand Swiss Happening Tournament to be held in Riga in Latvia.
Divya, daughter of Dr Jitendra and Dr Namrata, got a wild card entry for the prestigious competition which will be held from October 25 to November 8.
Taking to twitter Divya expressed her happiness of playing 'real chess' after two years. "Really happy and excited to announce that I got a wildcard entry in the grand Swiss happening in Riga. My first OTB tournament after almost 2 years and feeling really nervous yet excited. Looking forward to it and hoping to give my best," she tweeted.
The competition will be of 11-round Swiss-system. Around 114 players competing from around the globe will be participating in the competition.
The tournament will be running in parallel with the FIDE Women's Grand Swiss Tournament 2021.
The tournament was originally scheduled to be held in Douglas in the Isle of Man but the organisers were forced to change the location due to strict COVID-19 restrictions in UK.
The tournament is part of the qualification cycle for the World Championship.
WIM Divya was part of the Olympiad gold-winning Indian chess team. She is a two-WGM norm and one IM norm
holder.