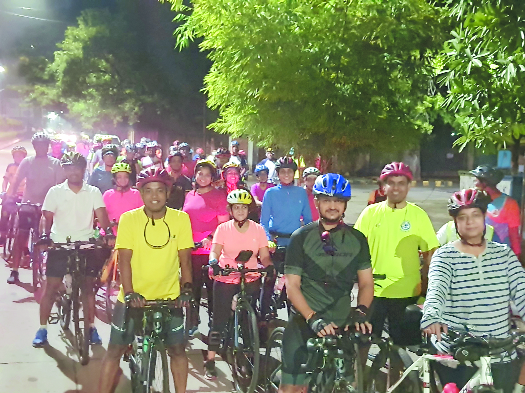 NAGPURIANS are taking cycling seriously and are making it a way of their lives. Since the deadly coronavirus pandemic distupted daily life of one and all, maintaining proper health and developing a fitness culture has become of prime importance for the citizens.
The roads in the morning are full of fitness enthusiats who were seen either walking, jogging or cycling daily to keep themselves fit and healthy.
Miles and Milers Sports Academy members have also made it a habit to cycle for several kilometers daily.
Come Sunday, 65 athletes from Miles N Milers Sports Academy will be participating in a 200-km cycle ride which will be organised by Nagpur Randonneurs.
With Dr Amit Samarth, the 'Cycle Mayor' of Nagpur, leading the charge, these athletes are taking daily lessons from him and getting ready for the event.
The athletes have been following systematic strength training and cycling endurance programme for the last three months to become physically fit. They will be attempting to ride 200 kms in 13 hours on Sunday.
These athletes are following the training programme regularly and have also followed healthy food habits under the guidance of Dr Samarth, who is also an Ironman.
Miles N Milers have contributed more than 25 per cent of riders who will be taking part in the 200 kms ride on Sunday which will be celebrated as the Centenary Celebration Ride of Nagpur Randonneur.