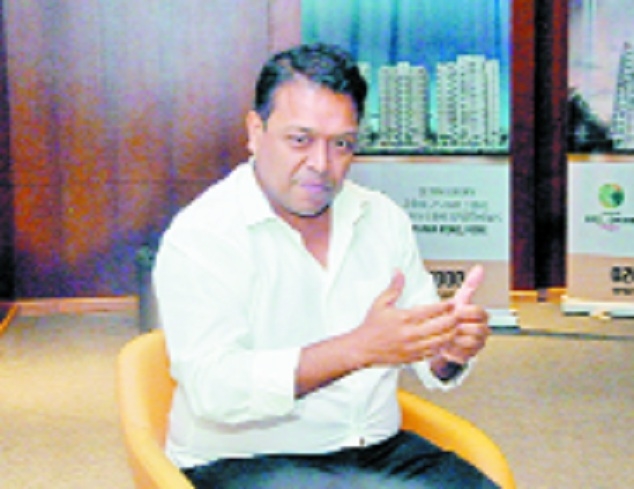 Atul Goel, Managing Director of Goel Ganga Group
Business Bureau :
The high profile status of World Trade Centre (WTC) received recently by the Glocal Mall here seems to have paved the way for the arrival of many world famous and reputed international brands in the city. The Glocal Mall, being developed by the Pune-based real estate company - Goel Ganga Group in Sitabuldi, is the only commercial complex in Central India to get the recognition which is a kind of prerequisite for many brands. Atul Goel, Managing Director of Goel Ganga Group, told The Hitavada that many international brands like Starbucks, Sephora, Inc-5, Archana Kochhar India open their outlets only in the complexes that get World Trade Centre recognition.
"It is a very prestigious status given to commercial complexes that ensure strict adherence to guidelines on quality control, safety and other parameters," he said, adding that a number of brands are arriving in the city for the first time. The mall is also expected to open doors for other leading brands as WTC status serves as a guide for a large number of international companies. Multinational IT companies also prefer WTC-status complexes to other destinations. Besides, it will also attract foreign direct investors (FDIs). Car lifts in the parking zones and ramp ways for quick access to parking on every floor, 24x7 CCTV security and surveillance, seating areas for shoppers, recreation garden area, 420 seats food court, bag park, kids play areas, walking track, roller coaster, bars, pubs, fine dining restaurants and entertainment are some of the main features of the project. It is important to note that as per the WTC norms, only one complex in an area of 25 km radius will get the status.
The retail infrastructure project spread on a 6.5 acre land is shaping up with an estimated cost of more than Rs 850 crore. The project was supposed to be over by the end of the current year. However, it got delayed because of the pandemic and now the mall will be fully operational by 2023. The mall has connectivity with Nagpur Metro Interchange, Railway Station and Bus Terminus. The company is building a basement parking area, mezzanine, lower ground floor, ground floor and five floors in the first-of-its-kind complex in Central India. More than 3,000 shops including 981 mini-shops and a 10-screen multiplex are coming up in the mall.