'Arrested ISI-trained ultras got training from Lt rank officer near Gwadar port'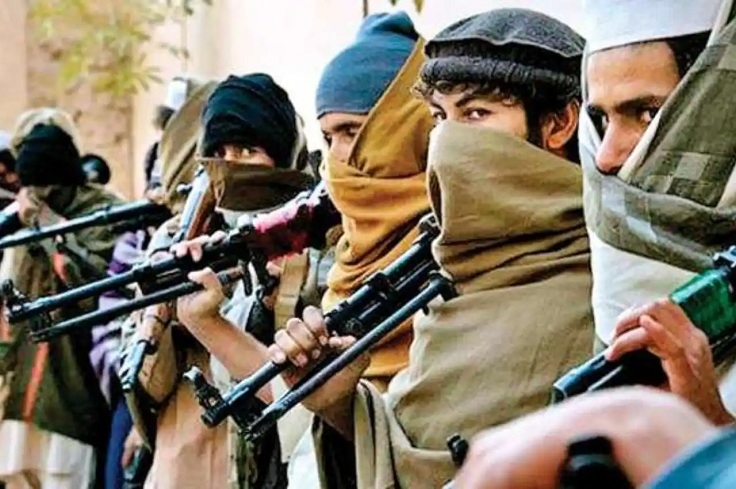 NEW DELHI :
A DAY after the Delhi Police busted a Pakistan's ISI trained terror module that has been closely managed by underworld don Dawood Ibrahim's brother, an investigation into the matter has revealed that the operatives were trained under a Major or Lieutenant rank officer named Ghazi. According to the sources, Ghazi had two subordinates named Jabbar and Hamza. The police had arrested six operatives of Pakistan's ISI-trained terror module. Two accused Zeeshan Qamar and Osama informed the police that they were taken to Pakistan on boats and they reached Jioni near Gwadar port in Pakistan after several short sea-journeys, changing boats several times, according to the accused. There they were received by one Pakistani who took them to a farmhouse in Thatta area of Sindh province in Pakistan. There were three Pakistani nationals in the farmhouse.
Two of these, Jabbar and Hamza imparted training to them. Both of them were from Pakistan Army as they wore military uniforms. Hamza use to wear civilian clothes but was widely respected in the camp. They imparted training to these two accused Zeeshan Qamar and Osama in making bombs and IEDs and committing arson with the help of items of daily use.
They were also trained in handling and use of small firearms and AK-47s. Delhi Police had said the latest imported weapons, Italian pistols, ammunition and explosives were recovered from the arrested persons. Police said the accused were likely to target the States like Delhi, Uttar Pradesh and Maharashtra. Interrogation of the arrested persons and further investigation is underway. Meanwhile, a Delhi Court has sent six suspects, accused of planning terrorist attacks in Maharashtra, Delhi, and Uttar Pradesh during the forthcoming festival season, to a fourteen-day police custody, an official said here on Wednesday. According to the police, the Court granted remand of all the six suspects including Zeeshan Qamar and Mohd Amir Javed who were arrested on Tuesday by the Special Cell of Delhi Police. Three more terror suspects arrested by UP ATS: IN A major crackdown, the UP Anti-Terrorism Squad (ATS) on Wednesday arrested three more terror suspects after a tip-off from the central agencies.
Terror suspect had links with D-Company: Mah ATS
MUMBAI : THE Maharashtra Anti-Terrorism Squad on Wednesday claimed that terror suspect Jaan Mohammad Sheikh, arrested along with five others by the Delhi Police, had links with the 'D-Company' about 20 years back. 'D-Company' is a term used to refer to the underworld criminal syndicate controlled by fugitive don Dawood Ibrahim, The Delhi Police's Special Cell on Tuesday busted a Pakistan-organised terror module with the arrest of six men, including two Pak-ISI trained terrorists, officials said. Out of the six arrested men, Sheikh (47) hails from Mumbai and his family here was questioned and his home was searched by the Mumbai Police and the Maharashtra ATS on Tuesday after his arrest became public.
Police had also said that Pakistan-based Anees Ibrahim, who is the brother of Dawood Ibrahim, was connected with the underworld operatives to execute the terror plan. On Wednesday, Maharashtra ATS chief Vineet Agarwal told reporters here that Sheikh was a "henchman of the D-Company" and followed directions "from the other side of the border" when he was connected with it. No Intelligence failure by Mah police: Minister: MAHARASHTRA Home Minister Dilip Walse Patil said that one of the terror suspects, hailing from Mumbai, who was arrested along with five others by the Delhi Police, was under watch of the Maharashtra Police and there was no Intelligence failure on part of the State security force.