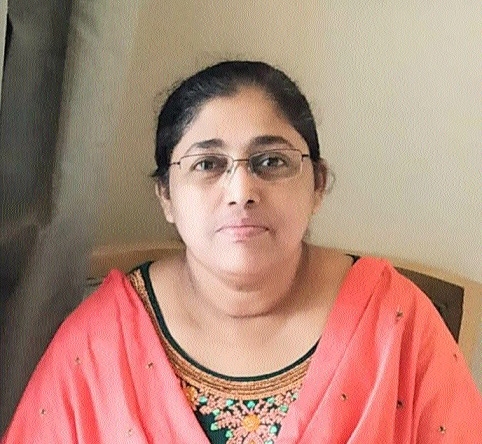 DURG :
Dr Daisy Abraham, Professor and HoD (Pediatric Department), PG College of Nursing Bhilai, has been selected for the prestigious National Florence Nightingale Award 2020, to be conferred by President of India. It's an honour that out of the total 51 awardees selected all over the country Dr Daisy Abraham is the only awardee from Chhattisgarh who has been conferred this prestigious President Award. National Florence Nightingale Awards 2020 was conferred to fifty one awardees by Ram Nath Kovind, President of India in online mode on September 15. The awardees will be given the award online through 29 NIC Centres all across the Country.
Dr Daisy Abraham as head of pediatric department of the college has demonstrated high level of dedication and competency in her work over years of her service and has brought laurels to the college. She has been invited as a speaker in the World Pediatrics Conference (2020 WPC) held in March this year. She has also been invited for the next forthcoming World Pediatric Conference 2021 which will be held in hybrid model conference with both physical and virtual participation options to be held at Bangkok, Thailand in November this year.
Management of Bhilai Education Trust Prof Dr Abhileksha Biswal (Principal), Prof Dr Shreelata Pillai (Vice Principal) and all faculties have congratulated Dr Abraham for her unique achievement. It is noteworthy that the National Florence Nightingale Award is given to outstanding nursing personnel employed in Central, State/UTs, Private, Missionary and Voluntary Organisations. It is the highest national distinction awarded to nurses or nursing aides. The award consists of a cash amount of Rs 50,000, a certificate and a medal. Earlier, the awards were handled by the Nursing Section of the Ministry of Health and Family Welfare (MoHFW). However, last year, the award was transferred to the Indian Nursing Council, which recently informed that the number of awards have been enhanced by MoHFW from existing 35 to 51 from the year 2020 onwards.