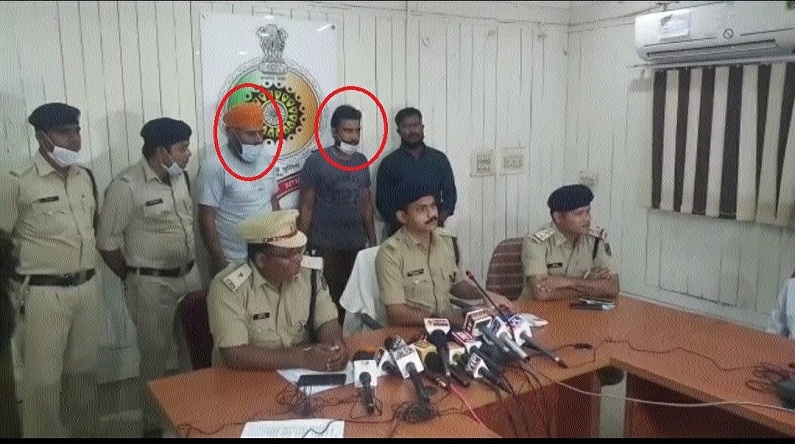 Additional Superintendent of Police (City) Tarkeshwar Patel detailed media about the arrested interstate gang members.
Staff Reporter :
RAIPUR,
Raipur Police on Wednesday claimed to have busted an interstate gang indulged in smuggling of opium and Doda by arresting two persons and recovered narcotics worth Rs 4.50 lakh. "Acting on inputs about the presence of people indulged in smuggling and selling of contraband at Tatibandh area, a police team from Amanaka under the guidance of senior officers conducted a raid resulting in the arrest of two members of the interstate gang on Wednesday. From the possession of arrested gang members, police team has recovered 1.450 kilograms of opium worth Rs 3 lakh and around 29 kilograms of doda to the tune of Rs 1.50 lakh," said Additional Superintendent of Police (City) Tarkeshwar Patel, elaborating that the truck (CG 04 HV 9645) used in the crime.
The arrested gang-members were identified as Mandeep Singh Randhawa (42) and Ranjeet Singh Dhillon (32), both natives of Maharashtra, said ASP Patel. "During questioning, the accused duo revealed that they procured the contraband from Jharkhand's Gumla district and sold it in separate districts. To evade their arrest during the smuggling, the accused gang members have hidden the contraband in the truck's cabin," said ASP Patel. Amanaka police have booked the duo under relevant Section of Narcotic Drugs and Psychotropic Substances (NDPS) Act and launched a probe, added the ASP.