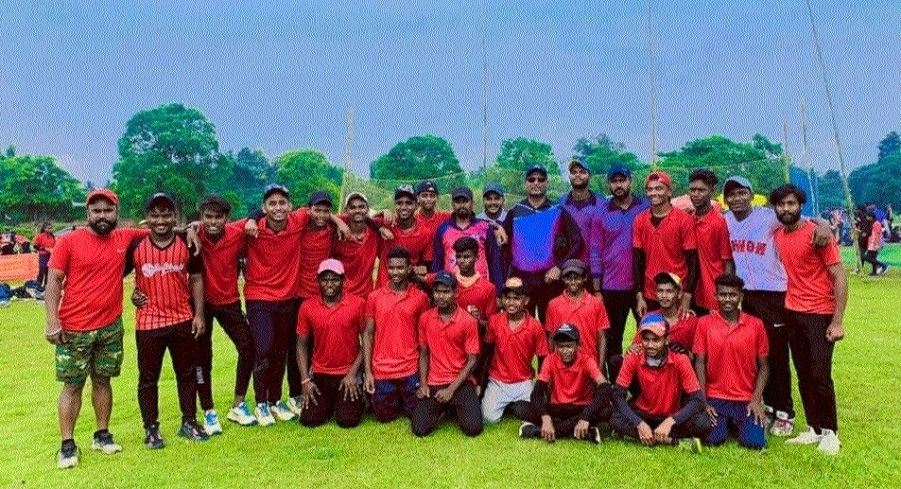 Chhattisgarh team celebrated the victory.
Staff Reporter :
RAIPUR,
Chhattisgarh team has entered the final of 33rd Sub Junior Softball Championship by defeating Uttarakhand. Chhattisgarh's squad registered victory over Uttarakhand by 5-0 in the semifinal of the championship and entered the final of the tourney. After winning the toss, Uttarakhand invited Chhattisgarh to hit first followed by the latter hitting two runs while the former collapsed on zero.
In the second inning, both teams failed to score any runs. In the final inning, Chhattisgarh's Haarsh Shukla hit a home run taking the team's score to five runs. Displaying the extraordinary skill of pitching, Kanha of Chhattisgarh did not let Uttarakhand's players to score any run. Chhattisgarh will be facing Rajasthan in finals scheduled to be held on September 23.