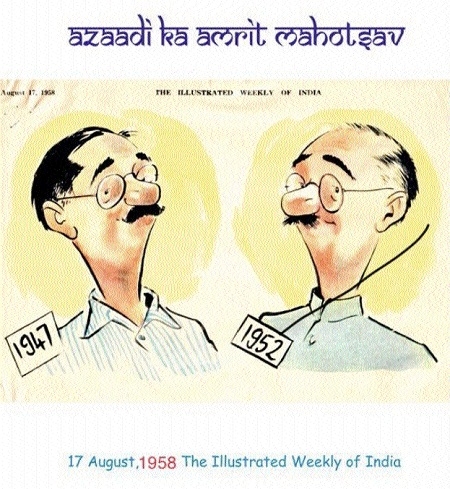 Staff Reporter :
RAIPUR,
Cartoon Watch magazine in collaboration with Culture Department, Government of Chhattisgarh is going to organise a two-day cartoon exhibition at Art Gallery of Mahant Ghasidas Memorial Museum Raipur on October 2 and 3. Editor-in-Chief of Cartoon Watch Triyambak Sharma informed that as part of Azadi Ka Amrit Mahotsav, All India Cartoon Competition and cartoon watch are being organised on the silver jubilee celebration of Cartoon Watch magazine. The online competition will be organised and the cash prize will be given to winners virtually. Rs 10,000, Rs 7,000 and Rs 5,000 will be given to winner, first runner and second runner up respectively. Two special prizes (Rs 1,000 each) will be given in the competition.
Anyone can participate in this contest and sent three entries can on e-mail -
[email protected]
More information can be found on Cartoon Watch's website, Facebook page, and Instagram page. Sharma further informed that the last date of the competition is September 30. A two-day cartoon exhibition on "Azadi Ke Amrit Mahotsav" will also be organized at the Art Gallery of Mahant Ghasidas Museum on October 2 and 3. 100 cartoons from 50-60 years ago will be displayed in the exhibition. Cartoonists will watch cartoons of many renowned cartoonists including Shankar, Mario Miranda, RK Laxman, Bal Thackeray in this exhibition.
In this exhibition, cartoons from the country's first cartoon magazine "Shankarsh Weekly" will be displayed along with cartoons published in several previous magazines including "Illustrated Weekly" and "Dharmyug". It is noteworthy that Cartoon Watch is trying to preserve the work of old cartoonists through the "Online Cartoon Museum". This exhibition will be a good opportunity to peep into history through cartoons and the new generation will be able to see those cartoons which are many decades before their birth.