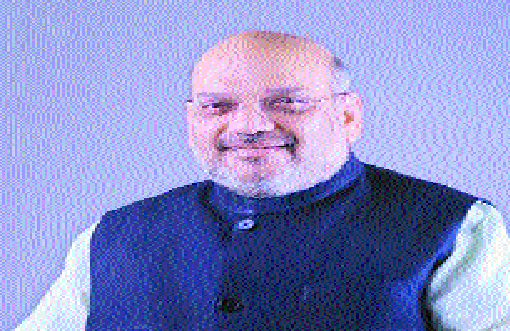 UNION Home Minister Amit Shah will chair a high-level meeting with Chief Ministers of ten Naxal-hit States in Delhi on Sunday to review the current status as well as to discuss future road map for security and development issues, said official sources.
"The meeting is significant as it is learnt to push fresh strategy in the fight against the Left-wing Extremism (LWE) in 10 Naxal affected States," official sources told ANI.
The meeting will be held in Vigyan Bhawan where Chief Ministers of all the ten Naxal-affected States—Chhattisgarh, Jharkhand, Bihar, Odisha, Andhra Pradesh, Maharashtra, West Bengal, Uttar Pradesh, Kerala and Madhya Pradesh— or their representatives will apprise about the current situation in their States and the progress of developmental projects. As per sources, a similar Naxal meeting is held every year once or twice as per the need of the situation. "Due to COVID-19, this meeting did not occur last year," said sources.
Chief Ministers and their representatives will be sharing the measures so far taken by their State administration to handle Naxals. Director Generals of Police along with Chief Secretaries of these ten States and heads of paramilitary forces will also attend the meeting where Intelligence Bureau (IB) is expected to make a presentation on the issue. Union Home Secretary Ajay Bhalla, IB Director Arvind Kumar and senior Home Ministry officials will be attending the meeting. Sources said, an invitation was sent from Shah's office earlier this week to take stock of Naxal activities, discuss measures on how to tackle Naxalism.