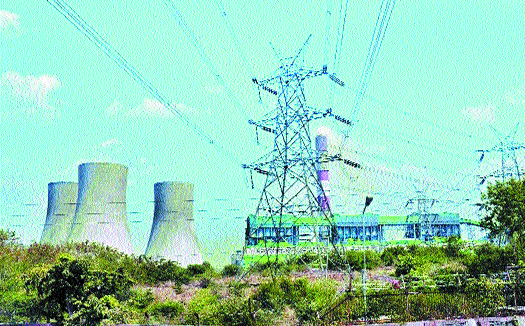 Power demand set to rise fast and expected to reach peak during festivity
With thermal power generation of Maharashtra State Power Generation Company Limited (MahaGenco) dwindling to 4,500 MW as against installed capacity of 13,182, the State-run firm has sent out an SoS to Central Government seeking immediate steps to replenish the coal stock. Highlighting the critical situation MahaGenco said, as of September 20, they had total coal stock of 1,63,550 metric tonnes while its daily requirement itself is of 1,46,885 metric tonnes. The situation has arisen due to slide down in supply from Western Coalfields Limited (WCL) even as demand for power is rising fast and expected to reach peak during festivity, claimed MahaGenco.
As of August 1, MahaGenco said it had a stock of 1.4 million metric tonnes but thereafter the heavy rains disrupted the supply lines. From Central Government coal companies only 47.95 per cent of the expected coal supply was received in July. In August, only 52.64 per cent of expected supply was met and till September 19 only 45.16 per cent of the supply was received. While WCL was expected to supply 2,216 metric tonnes of coal in September, only 873 metric tonnes or 45.16 per cent was dispatched to MahaGenco's plants in the region, it added.
MahaGenco notified an inter-ministerial group about irregular coal supply and asked them to direct WCL to meet the order on priority and this was done in the month of August. Despite the promise to increase coal supply the expected demand is not being met, MahaGenco mentioned in its release. State's Energy Minister Dr Nitin Raut the other day held a video conference with Union Coal Minister Pralhad Patel and sought latter's intervention to step up coal supply from WCL.
About 60 per cent of coal is received by MahaGenco from WCL while rest is fed by mines of MECL and M/s Singareni Collieries and M/s Mahanadi Ltd. During last fortnight the incessant rains have impacted coal production. Previously, 22 rakes used to reach MahaGenco and same has declined to 15 rail rakes. From rope-way and road transport another 70,000 metric tonnes of coal used to be supplied and same also has taken the hit. Apart from MahaGenco, even National Thermal Power Corporation (NTPC) too is hit by shortage of coal resulting in dwindling of their thermal power production.
MahaGenco statement mentioned that despite severe funds crunch it had stockpiled 18 ten metric tonnes of coal anticipating disruption during the monsoon season. But with sudden rise in demand due to opening of economy led to rise in power generation till 7,000 MW that was on higher side by 30 per cent during last three years. Due to this high generation the in-house stock was diluted to a large extent, so much so that MahaGenco is finding it hard to keep its unit running due to low coal stock.
Stating the position as per September 24, MahaGenco claimed that two 210 MW sets at Bhusawal have been shutdown along with one more unit at Bhusawal and one at Chandrapur plant. To tide over the shortage, the company has increased production from Hydel plant at Koyna and gas unit at Uran.
In the meantime the continuous follow-up has ensured some success as WCL has agreed to provide 1 rake of coal daily on Cost plus basis to Chandrapur plant from Gourdeep, Udhni, Bhatadi, Udharn and Manjari mines. MahaGenco while raising the alarm shortage of coal however reassured that there would be sufficient availability of power for Maharashtra.