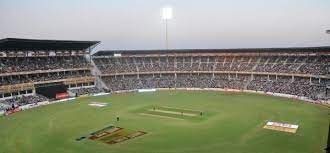 RIDDHI Naik and Abhishek Agrawal will lead the Vidarbha Cricket Association's (VCA) girls and boys teams in the Women's Under-19 and Vinoo Mankad Trophy cricket tournaments, respectively.
The Vinoo Mankad Tournament will be held at Indore while the Women's Under-19 meet is scheduled at Rajkot from September 28. The knock-outs of Vinood Mankad will be held at Ahmedabad (Oct 5-18) while Women's KOs will be played at Surat (Oct 5-18).
The boys are placed in Elite Group E along with Jharkhand, Saurashtra, Karnataka and Pondicherry while the girls are in Elite Group A along with Uttar Pradesh, Gujarat, Mumbai, Assam and Hyderabad.
The senior women's One dayers will be at Vizag from Oct 29 and KOs at Bengaluru (Nov 7).
Even as the boys and girls teams play their matches away from Nagpur, VCA will be hosting the U-19 Women's Elite 'B' Group matches at Civil Lines, Jamtha and LAD College grounds. The teams - Bengal, Delhi, Jharkhand, Goa, Tamil Nadu and Pondicherry - have already arrived in the city and are in quarantine at city hotels. The quarantine period will be over on September 26 and teams will have two days of practise sessions. After the U-19 boys and girls one-day tournament which will get over on October 4, VCA will host Senior Women's One-Day Elite 'E' Group tournament from Oct 23 to Nov 6.
In January, 2021, VCA will play host to U-25 Col CK Nayudu Trophy (Elite Group 'A').