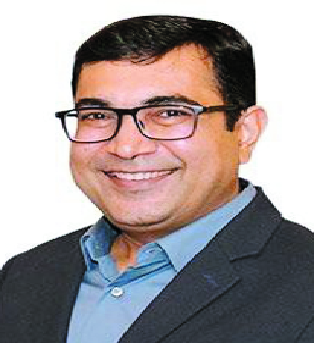 The Ramdeobaba Alumni Connect Association (RACA) of Shri Ramdeobababa College of Engineering and Management has organised a success story telling session of the alumni of the institute with a name 'The Ramian Adda'. This month, The Ramian Adda will be hosting story telling session of Vishal Agrawal, Director, R C PLASTO Tanks and Pipes Pvt. Limited. The event will be hosted on Zoom platform on September 25 at 5.00 pm.
Vishal completed his B. E. in Industrial Engineering from Ramdeobaba College of Engineering in the year 1996.
He was President of Vidarbha Plastics Industries Association and Executive Member of Vidarbha Industries Association.
He also served as Vice President of Vidarbha Management Association in the past. He is also an active Rotarian and Immediate Past President of EO (Entrepreneurs' Organization).
Under his leadership and guidance, R C Plasto Tanks & Pipes Pvt Ltd has grown leaps and bounds. Today Plasto Group is Certified company is a well known brand even in far flung areas of the country.
The event link will be shared with students and alumni of RCOEM.
The interested participants can register for the event with following link: HTTP://SQIZ.IN/RAMIANADDA003.