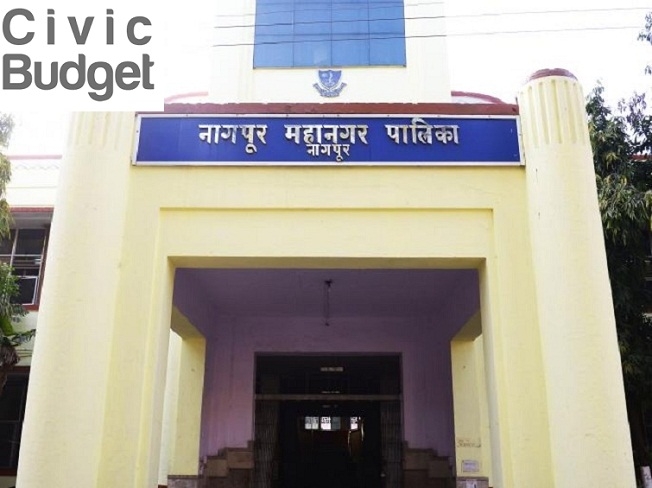 Staff Reporter :
Cash-strapped Nagpur Municipal Corporation (NMC) suffered a setback as the civic budget suffered a cut of Rs 203 crore after rationalisation of figures by the audit department. Disclosing the shocking news to city fathers, Chief Accounts and Finance Officer (CAFO) Vijay Kolhe informed that there was error in carrying forward last year surplus of Rs 320 crore. The actual figure now stands at Rs 117 crore only, and the reason he explained was deduction of grants that were expected from State Government. Further, CAFO made another important disclosure that civic body had crossed the red line, as its expenditure had overshot the earnings so far that dipped below the budgetary estimates. Kohle said, the delay in audit of NMC's finances resulted in the confusion and addition of Rs 320 crore surplus by Standing Committee in its estimates.
The net summary of day-long special general body meeting held on Monday is that city fathers should not expect any loosening of purse by the administration in near future, not withstanding a string of directives to expedite sanctioned works. Putting things in perspective, CAFO mentioned that as of September 20, 2021, the earnings from all sources, including GST compensation from State Government, was just 71 per cent of budget estimates that had pegged income at Rs 1073.74 crore. The committed expenditure is around 62 per cent in the budget and total earnings till mid-September for NMC are pegged at Rs 673 crore as against estimates of Rs 996 crore while expenditure incurred so far is Rs 966.70 crore. As per rough estimate total earnings at end of financial year may not cross Rs 2000 crores mark and hence development works needs to be undertaken in this new perspective.
Relief from potholes by Dec end: Municipal Commr Municipal Commissioner Radhakrishnan B, responding to burning issue of potholes in city, fixed the deadline of December end to provide relief to citizens. Pilloried by the city fathers over delay in response from NMC, the civic administration chief admitted to 40 per cent rise in potholes this year and attributed the same to non repairs during one and a half years in view of pandemic outbreak that led to dip in earnings and diversion of funds to health sector. He said an action plan is chalked out by NMC to repair the damaged roads but till rains stop the potholes are going to trouble people. During rains the tar does not affix and hence repairs undertaken so far failed to provide respite. In the long run, NMC is planning to install new hot mix plant as current one is quite old and has limited capacity.
Also the Commissioner said the administration is looking at results from Insta patcher and jet patcher, they use cold mix as against hot mix and that provides better patch work. Prakash Bhoyar, Chairperson, Standing Committee, Pradeep Pohane, ex-Chairperson, Standing Committee, questioned effectiveness of jet patchers and Insta patcher in repairing potholes. If they are so effective then why not civic administration increase outlay for usage of these machines during time of rainy season when potholes tend to increase on city roads. Earlier, Ajay Pohekar, Executive Engineer, PWD, informed the House that civic administration has identified need to fill 60,000 square meters of pits on the main roads of the city. Hot Mix Department plans to fill 27,000 square meters of pits with asphalt mix from the NIT's Plant and remaining pits will be filled by jet patchers and insta patchers. In the financial year 2020-21 for which Rs 17.81 crore are earmarked.