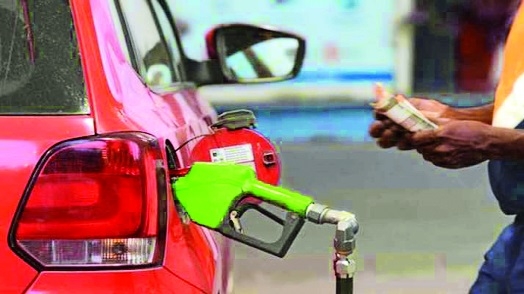 Business Bureau :
Bharatiya Mazdoor Sangh (BMS) has expressed concern over the rising prices of petrol, diesel, LPG and other essential commodities. The graph of industrial growth has gone down and employment has increased. In the span of 18 months, inflation has gone up by 6 per cent which is effecting general public and workers. On the contrary, in the last five years, inflation was in the range of 3 per cent to 5 per cent. The prices of foodgrains and medicines have risen tremendously. BMS has said that if inflation is not kept in control, then the members of the Sangh including general public will do agitation. The agitation will be done in all the district places in the country.
The issue of rising prices of petrol, diesel and LPG was taken up in the meeting recently held in Ayodhya by the committee of Bharatiya Mazdoor Sangh. Daily the prices of petro products are revised on higher side by the Government. Government is trying to impose heavy Goods and Services Tax (GST). With the exemption of edible oil, potatoes and onion from the Essential Commodities Act Section 3 (1), it has paved a large room for black-marketing. Those who are indulge in the black-marketing, they are artificially increasing the prices of these commodities. The office-bearers of Bharatiya Mazdoor Sangh has demanded the Central and State Governments to put cap on the prices of the essential commodities. Control the prices of diesel, petrol and LPG and bring them under the ambit of general public. The method to daily revise the prices of the diesel and petrol should be stopped.
Government should give proper prices to the agriculture crops produced by the farmers. The wages of the workers in the public and private sectors should be increased so that the workers would be able to absorb the inflating prices of the commodities. The exemption given in the Essential Commodities Act Section 3 (1) should be immediately withdrawn, informs a press release jointly issued by Gajanan Gatlewar, General Secretary of BMS, Vidarbha Pradesh and Suresh Chaudhari, Chief Public Relation Officer of BMS.