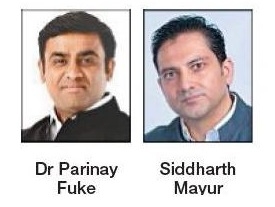 Sports Reporter :
All Marathi Chess Association merges in Maharashtra Chess Association
MLC Dr Parinay Fuke has been elected President and Siddharth Mayur as a Working President unopposed in the Extraordinary General Body Meeting of Maharashtra Chess Association. The long-lasting battle between Maharashtra Chess Association and All Marathi Chess Association came to an end on a sweet note as the latter merged in the parent body in the meeting. Anil Tade was appointed as a Chief Legal Advisor for MCA. In the meeting, 27 districts out of 36 have been recommended for affiliation by the Maharashtra Chess Association. Earlier, Mayur rendered his resignation from the post of President as there was an need and urgency to appoint a new president and working president to affiliate concernd district units so this meeting was called online.
On January 4, 2021, after heavy court battles, current dynamic body was formed in the All India Chess Federation, where Sanjay Kapoor and Bharat Singh Chauhan's group emerged as a winner. Then AICF had given affiliation to Maharashtra Chess Association to work as an official working body for chess in Maharashtra state. The President of AMCA declared in this meeting of AICF that AMCA will be merged into Maharashtra Chess Association and there will be only one chess association in the state of Maharashtra for betterment of chess.So, the unification process was completed between All Marathi Chess Association into Maharashtra Chess Association and both parties declared that all the disputes between them are resolved amicably.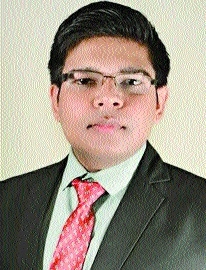 IA Anurag Singh named official INTERNATIONAL Arbiter Anurag Singh of the city has been appointed as delegation official to manage Indian Chess team in upcoming Asian University Chess Championship 2021. Earlier Anurag had a major role in the selection process for the Indian team. Anurag has been involved in development of Nagpur chess and Maharashtra chess since 2010. Singh, who is 4th International Arbiter from Nagpur, is currently the youngest person to hold Category 'C' IA Title in India. He started his journey as chess arbiter in the year 2010 and achieved the title of Fide Arbiter in 2015 followed by International Arbiter title in 2017.