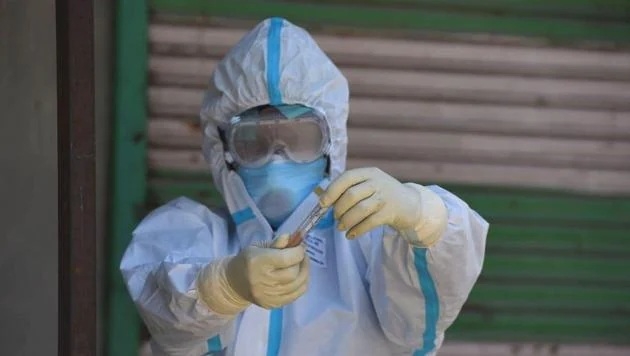 Principal Correspondent :
People of Nagpur district heaved a sigh of relief as Wednesday brought a good news for everybody. For the first time since coronavirus outbreak started in the district, nobody tested positive for coronavirus in the district. There were occasions when either rural part of district witnessed zero case or nobody tested positive in city, but person who was not the resident of district was found positive here because of which the record of district did not remain zero. On Wednesday, it was clear-cut zero COVID-19 case in the district. Also, nobody succumbed to the virus. The active cases also came down. The recovery, too, increased to two digits. The district could manage to maintain the recovery rate at 97.93%. Despite the good number of testing, not a single person tested positive for coronavirus in Nagpur district. With these the cumulative positive cases stood at 4,93,288.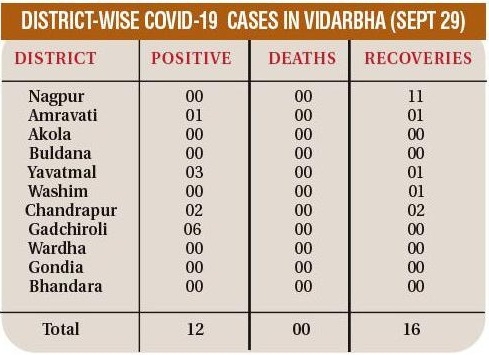 Of the cumulative cases, 6,850 persons testing positive for coronavirus were not from Nagpur district. It was assumed that people violated physical distancing norms during festivals that might lead to rise in cases. Fortunately there is no impact as such and barring on two or three days, the new cases did not cross two digits. For the last one and a half months except on one occasion no death due to COVID is reported. In the district 11 persons became free from coronavirus. This has taken the cumulative recovery to 4,83,098. The district is able to maintain 97.93% recovery rate. Active cases have come down by one at 70. On 13th consecutive day nobody succumbed to coronavirus. Cumulative COVID death count remained at 10,120. Of the cumulative death count 1,624 persons who succumbed to COVID were not the residents of district.
Nagpur district has registered a good number of testing as 4,394 testing were held. Nagpur rural has reported 1,096 testing while city's testing count stands at 3,298 taking the cumulative testing count to 38,98,148. Samples examined through RT PCR were 3,758 while 636 were through Rapid Antigen Test. The samples came for examination at various laboratories in Nagpur include virology laboratory of IGGMCH (860), GMCH (648), molecular diagnostic laboratory of AIIMS (727), NEERI (37), RTMNU (0) private laboratories (1,486), Antigen (636).