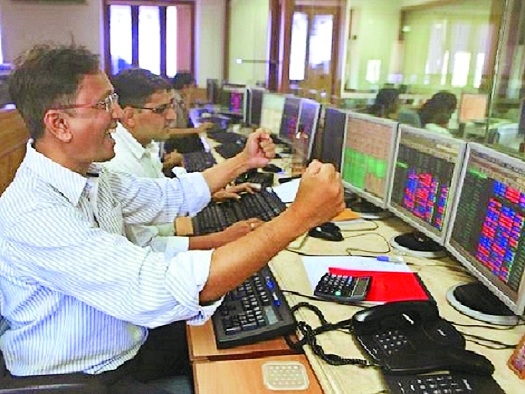 Business Bureau :
THE Sensex and Nifty are witnessing a strong bull run on the strength of unending liquidity pumped in not only by foreign institutional investors (FIIs) and domestic institutional investors (DIIs) but also by the retail investors who are aggressively participating in record high numbers. For the first time,the Sensex has crossed the 58,000 peak to close at 58,129.95 and Nifty is also trading decisively above the 17,000 level to end at 17,323.60 on Friday.
"The share markets are mainly being driven by massive amounts of liquidity being invested by FIIs and DIIs," said CA Kailash Jogani while speaking to The Hitavada. He further said that markets are booming because there is pick up in demand and consumption, growth in GDP ratio and GST collection figures above Rs 1 lakh crore for July and August. All these factors reflect the rebound in growth of the Indian economy. He said that the markets have already discounted most of negative factors like the coronavirus, below average monsoon and Afghanistan crisis. The Nifty after crossing 14,000 and 15,000 levels retail investors started buying aggressively. This was evident as there has been record number of people opening demat accounts across the country.
As the share markets surged, retail investors started parking their money in equity rather than investing in real estate or gold. Retail investors and high net individuals (HNIs) are avoiding fixed deposits (FDs) and debt funds altogether. The bank FDs and debt funds give return of 5 per cent and considering inflation at 7 per cent will give negative return of 2 per cent. They have realised that these instruments cannot beat inflation in the long run, he said. CA Jogani predicts that the Sensex and Nifty could touch 59,500 to 60,000 level and Nifty at 18,500 mark by Diwali. As a word of caution, he said retail investors should be cautious as valuation are on the higher side. CA Dr T S Rawal, said that the investors should be cautious as most quality stocks are in overbought territory. A lot of people are sitting on huge profits and they will be looking for an opportunity to sell and book profits.
"The long term investors should stay invested and not worry as the economic fundamentals are still intact. Any bad news could trigger a sell off and share markets may see a fall of 8 to 10 per cent," he said. Anuj Badjate, Director of Badjate Stock & Shares Pvt Ltd said, "We are very bullish on the share market and one can expect the Sensex and Nifty to hit 60,000 and 18,000 levels by Diwali." Although the valuations of most large caps are at life time highs does not mean that they will not go up further. Investors should not look at historic valuations alone. Tracking monthly and quarterly revenue and capex figures lined up by the top performing companies are showing improvement. He expects the banking and real estate sectors to carry the next leg of the rally. He advises investors not to be pessimistic at the wrong time. CA Varun Parakh, MD of Kreo Capital Private Limited said that the Sensex has achieved another milestone of 58,000 and it is surprising the Street by its ferocious move and creating a new high almost every day. Large caps are playing a catch-up rally in the last one month, which is driving the benchmark to higher levels. "We continue to see the broader market doing well, as the visibility on broad based earnings is still intact. Quality is an emerging theme which is now visible in the performance of metal and FMCG index. Allocations are now increasingly shifting towards quality stocks where the earnings visibility and the balance sheet strength are very high. Also the new-age startups' stock market debut is a big occasion for India that could pave the path for other online successes and turn the global balance of perceptions in India's favour, he pointed out. "We are in a very interesting phase of the market where benchmark indices are touching to all time high levels in which the market positioning has slowly shifted towards high quality large cap names. This bull run has more legs to go and it is just a matter of time when Sensex will cross the 60,000 mark because we are in a roaring bull market that may continue for the next couple years, he further added.